Event Archive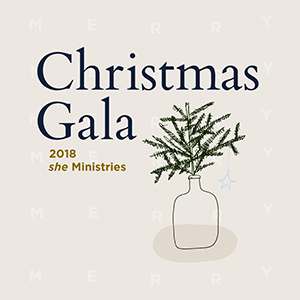 Christmas Gala 2018
In our pursuit of the perfect Christmas, it's easy to be disappointed—even devastated—when things go wrong. Author Julie Lyles Carr encourages us to find beauty in authenticity and imperfection, a concept that is embraced in Japan and expressed by the word wabi-sabi. This Christmas, find grace, laughter, and fond memories in the messiness that happens when real life meets your perfect Christmas plans.
Date
Lesson
Audio
Download
Video
Download
12/4/2018
Wabi-Sabi Christmas
Julie Lyles Carr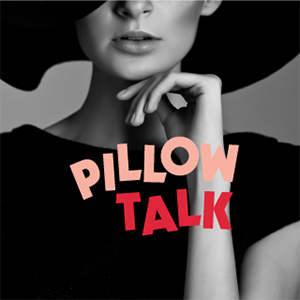 Pillow Talk: Sex, Jesus, and the Conversation the Church Has Forgotten
Mo Isom is a New York Times best-selling author, blogger, and former All-American soccer goalkeeper. Her tender teaching about God's original design for sex is honest and thought-provoking for single and married women alike. With confident vulnerability, Mo urges Christian women to break the awkward silence surrounding sex and recognize that it is intended to glorify God. Moreover, no matter your sexual history, there is hope and healing for you in Jesus Christ. "Jesus is the one who writes the banner over you, and it says, Redeemed."
Date
Lesson
Audio
Download
Video
Download
8/4/2018
Pillow Talk Session 01
Mo Isom
8/4/2018
Pillow Talk Session 02
Mo Isom
8/5/2018
Pillow Talk Session 03
Mo Isom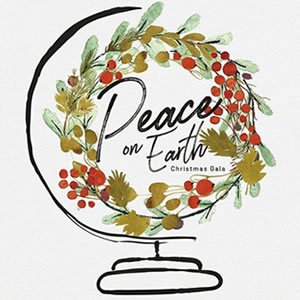 Peace on Earth
Peace on earth and goodwill toward men! The Christmas season is a time to reflect and a time of giving. As we gather with friends and family during this special time, we celebrate the birth of Christ with our diverse cultures and traditions.
Date
Lesson
Audio
Download
Video
Download
12/5/2017
Peace on Earth
Karen Kingsbury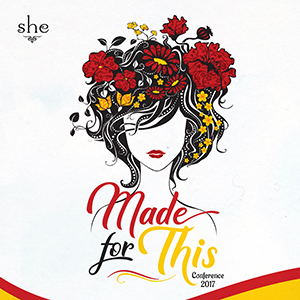 Made for This
Do you ever wonder where your place is or where you fit in? In this series, Rebekah Lyons shares how God has helped her overcome challenges in her own life. She will help you discover how to boldly pursue the calling God has given you and how to live out your unique mission when it comes to your faith, relationships, and your community.
Date
Lesson
Audio
Download
Video
Download
7/22/2017
You Are Free; Be Who You Already Are - Part 1
Rebekah Lyons
7/22/2017
You Are Free; Be Who You Already Are - Part 2
Rebekah Lyons
7/23/2017
Q &A with Rebekah Lyons
Rebekah Lyons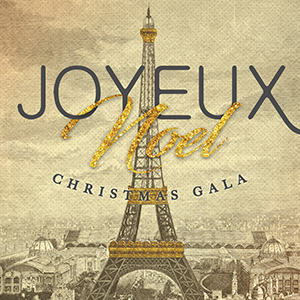 Joyeux Noel
Taste and see that the Lord is good with she Ministries in this special Christmas message from Annie Stone from Maranatha Chapel in San Diego. Be encouraged as Annie teaches that though God spoke all of creation into existence, He formed man from the dust of the ground and breathed life into him. God also inserted Himself into the Christmas story, making our salvation personal between us and Him. Take a moment this holiday season to remember how much God loves you.
Date
Lesson
Audio
Download
Video
Download
12/6/2016
Joyeux Noel
Annie Stone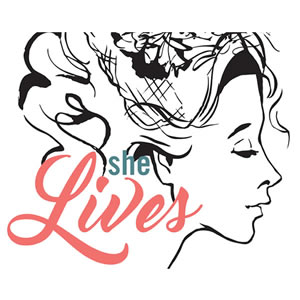 she Lives
she Ministries presents she Lives with Janaé Heitzig, a ministry created to guide and direct women on how to maintain spiritual, physical, and relational health in their lives today.

Whether you are old or young or mature in your faith or a new believer, I believe it is vitally important to pursue life to its fullest. she Lives provides women with an outlet to worship, glean from God's Word, and fellowship through activities and authentic conversations. It is a ministry that follows the example of the Proverbs 31 woman and intertwines it with the instruction given in Titus 2—to glean from those who have gone before us. There is no greater way to live life for Jesus than to do so with one another. I encourage you to take this opportunity and join us in the pursuit to live with spiritual, physical, emotional, and relational health.
Date
Lesson
Audio
Download
Video
10/17/2015
Beauty in Prayer
Mark 11:25-26
Janaé Heitzig
5/21/2016
Mother, May I? - Teaching
Janaé Heitzig
5/21/2016
Mother, May I? - Panel
Various
7/16/2016
The Recipe for Right Relationships
Ephesians 5:21-33
Janaé Heitzig
9/17/2016
From Simple to Savvy
1 Cor 9:19-23
Janaé Heitzig
1/21/2017
Spice Up Your Life
Psalm 1:1-3
Janaé Heitzig
5/20/2017
Dress to Impress
Janaé Heitzig
8/19/2017
Bendable not Breakable
Matthew 5:38-39
Janaé Heitzig
11/18/2017
Train Your Thoughts
Natalie Wylie
1/20/2018
Cash & Capital: Investing in the Kingdom
Alyssa Pirolo
4/28/2018
Gossip from the Garden
Genesis 3:1-5
Chantel Byrne
Date
Lesson
Audio
Download
Video
Download
12/1/2015
Indescribable Gift
2 Timothy 1:7
Delaney Woodward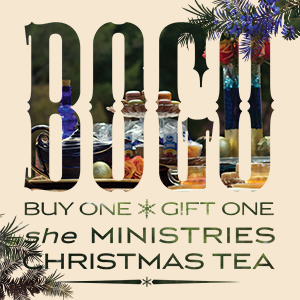 she Ministries Christmas Tea
Slow down with she Ministries and learn how to be a gift to those around you in this special Christmas message from Sonia Montoya of Calvary Chapel Southwest. Be encouraged by Sonia as she teaches on James 1:17 and how it should play out in our everyday lives, especially during the holiday season: "Every good gift and every perfect gift is from above, and comes down from the Father of lights, with whom there is no variation or shadow of turning."

Ladies, thanks to you, we were able to send over 700 snack bags to benefit homeless children and youth in Albuquerque. Here's a special thank you from Albuquerque Public Schools.
Date
Lesson
Audio
Download
Video
Download
12/2/2014
The Perfect Gift
James 1:17
Sonia Montoya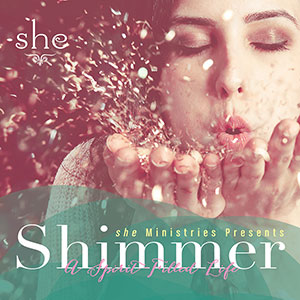 Shimmer: A Spirit-Filled Life
Do you feel like you have a lackluster walk with the Lord? Are you uninspired, feeling dull and monotonous? Do you crave a deeper, surging relationship in the Holy Spirit? In these powerful teachings, Lisa Allen and Wendy Blight of Proverbs 31 Ministries and our very own Lenya Heitzig deliver a jolt to your spirit, providing practical take-away tools you can use in your walk. Learn how to shimmer the magnificent power of the Holy Spirit through your life into a world that desperately needs His light.
Date
Lesson
Audio
Download
Video
Download
8/1/2014
Testify: Salvation
Matthew 22:2-13
Lenya Heitzig
8/1/2014
Sanctify: Sanctification
Lisa Allen
8/2/2014
Glorify: Glorification
Ephesians 3:16-19
Lenya Heitzig
8/2/2014
Fortify: Fortification
Ephesians 6:10-18
Wendy Blight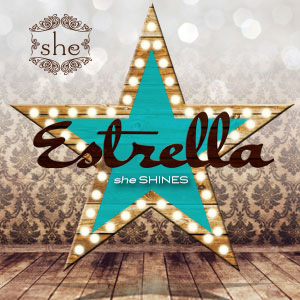 Celebration of Light 2013
Did you know that there are over ten sextillion stars in the sky? That's 10,000,000,000,000,000,000,000 (a one with 22 zeroes after it)! But at the time of Jesus' birth, there was one star that people were fixated on. The wise men proclaimed, "For we have seen His star in the East and have come to worship Him" (Matt. 2:2, emphasis added). This year, Lenya Heitzig and she Ministries invite you to seek out the Star at our 2013 Celebration of Light: Estrella.
Date
Lesson
Audio
Download
Video
Download
12/6/2013
Celebration of Light 2013
Dawn O'Brien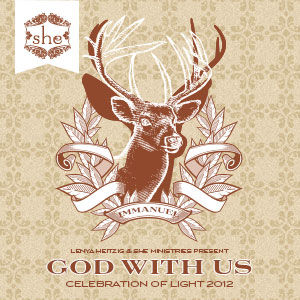 Celebration of Light 2012
Do you feel alone? Like you're on your own, with no help, no safety net, no one to talk to? In a world with over seven billion people, sometimes, we can still feel isolated or deserted. she Ministries wants you to know you are not alone! To announce the coming of the Lord, an angel came to Joseph and told him his wife Mary would bear a Son and His name would be Immanuel, "God with us." No matter what your circumstances in life, the promise stands the same today: God is with you.
Date
Lesson
Audio
Download
Video
12/8/2012
Celebration of Light 2012
Bianca Juarez Olthoff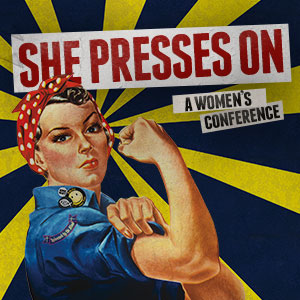 She Presses On
Do you know we are at war? Literally, culturally, and spiritually. It's time to raise our banners! Sound the alarm! And charge into enemy territory to release hostages held captive! Even in our own homes. In these messages, Lenya Heitzig gives you practical tools in Ephesians 6:10-18 and Philippians 3:12-14 to show us the three keys to victory as we scout out, stand out, and shout out in the midst of the battle. Lenya will challenge us to examine our lives, eliminate the things that hinder, and then run with relentless elevation to reach in the goal of Christ Jesus!
Date
Lesson
Audio
Download
Video
8/3/2012
Pressing On With Power
Lenya Heitzig
8/5/2012
Pressing On in Prayer
Lenya Heitzig