Download Article
Bible Reading Plans
Tuesday, January 18, 2011 | Written by Misty Foster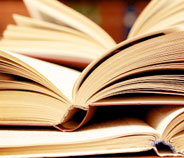 We want those of you who hunger for a deeper knowledge of the Word of God to become active participants in Pastor Skip's midweek expound Bible study. We invite you to come prepared for the service, having read, studied, and meditated on the Scriptures, so that what you're learning from Skip adds to the knowledge you've gained throughout your week of preparation. If you have read and meditated on the text, you will be able to enter into the teaching as a participant. If you haven't read it, you are more likely going to remain a spectator. View this week's study guide.
For those of you who are interested in additional Bible reading plans, we are pleased to present you with a few of the many different options.
1. Read the Bible in 90 Days! Developed by Pastor Kevin Miller, this aggressive plan will take you through the entire Bible in three months.
2. Blue Letter Bible Canonical: Seven Days a Week Plan. This plan goes straight through the Bible from Genesis to Revelation. You will be supplied with reading for each day of the week as a steady guide toward finishing the entire Bible in one calendar year.
3. Blue Letter Bible Chronological Plan. These readings are compiled according to recent historical research, taking into account the order in which the recorded events actually occurred. This is a fantastic plan to follow if you wish to add historical context to your reading of the Bible. If the schedule provided is followed, the entire Bible will be read in one calendar year.
4. The One Year Bible Reading Plan. The traditional one year reading plan that involves daily readings from the Old and New Testaments, Psalms and Proverbs. Available at www.oneyearbibleonline.com.
5. The One Year Chronological Bible Reading Plan. An alternative to the aforementioned chronological reading plan. Available at www.oneyearbibleonline.com.
Misty Foster