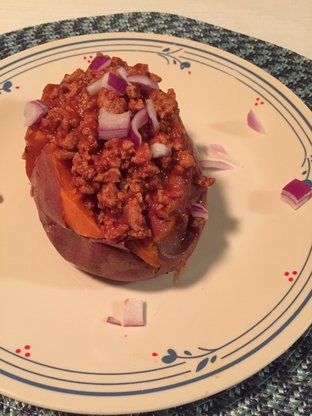 Stuffed Sweet Potatoes
Sep 20, 2018 / Comments (0) / Written by Destiny Hobbs
This cozy fall meal is easy to prepare and requires very few ingredients. I love potatoes—all potatoes, but particularly sweet potatoes. I love the slight sweetness paired with the savory in this dish. You can whip this meal up in no time for your family using very few ingredients. The chili powder and crushed chili flakes also add a perfect amount of spice to this stuffed sweet potato recipe. You and your family will love trying this warm dish in the fall.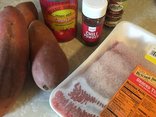 Ingredients:
4 large sweet potatoes
1 lb ground turkey
1 can tomato sauce
1 teaspoon crushed chili peppers
2 tablespoons chili powder
Salt and pepper to taste
Instructions:
Preheat oven to 400 degrees.
Wash sweet potatoes and microwave them for five minutes.
Use a fork or knife to poke many holes in the sweet potatoes.
Bake in the oven for forty minutes or until soft.
Brown the meat in a large saucepan.
Add the tomato sauce and spices, and cook on low heat for five minutes.
When the potatoes are soft, allow to cool slightly, then cut a cross and carefully open up the potatoes.
Stuff the potatoes with the meat mixture, and enjoy!
Tips:
You can get creative with this recipe and add your favorite toppings. I added diced red onions on top of my sweet potatoes. Try fresh chives, sour cream, or more chili flakes for extra spice.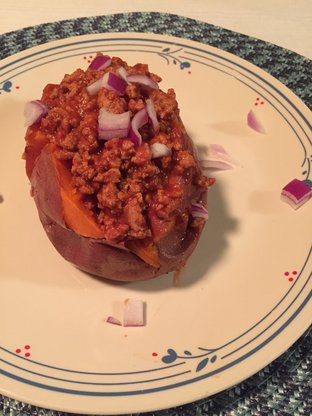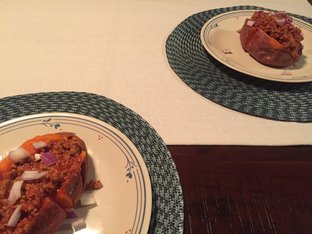 Destiny Hobbs
There are currently no comments for this article.