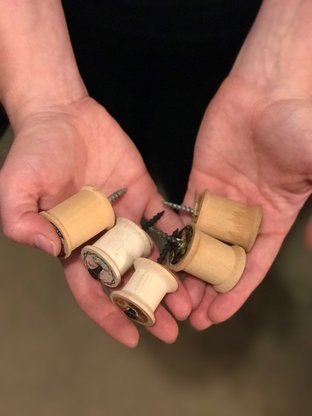 DIY Hat Hangers
Feb 07, 2018 / Comments (0) / Written by Natalie Wylie
I have a fun DIY to share with you that only takes minutes to do, but results in a fun, creative way to help organize your closet. With the holidays coming and family coming in town to stay with us, my husband and I have found ourselves organizing, purging, and trying to clean out all the nooks and crannies of our home. One particular area is our bedroom closet. I have had a stack of hats shoved on a shelf with a basket of scarves, gloves, etc. for the past few years and aside from the annoyance of the hats getting smushed and wrinkled, I have a hard time finding the one I need when I need it. Desperate situations call for creative measures! I happened to have what I needed on hand thanks to my pack-rat tendencies, as well as bags of craft supplies passed down to me from my grandma, but even if you have to buy the materials, this is an extremely inexpensive DIY.
What you need:
-Wooden thread spools (one for each hat you want to hang)
-Two-inch drywall nails
-A drill
-A blank closet wall space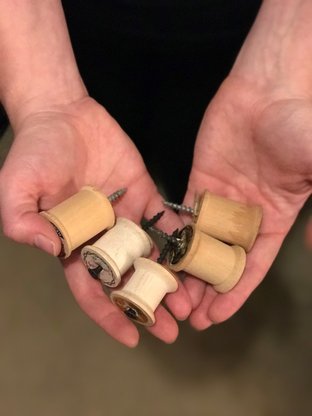 Step One:
Insert the screws into the spools, making sure that the head of the screw is larger than the hole in the spool.
Step Two:
Map out where you want your hats to hang – how far apart, etc. on your blank wall space. (I did rough estimates, eyeballing it.)
Step Three:
Place your spool wherever you want your hat to hang from and drill the drywall screw into place.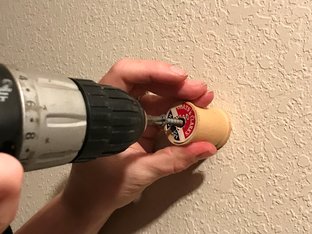 Step Four:
Repeat as needed, depending on how many hats you have and how much wall space you have available.
I ended up going over the door frame and down the other side of the wall.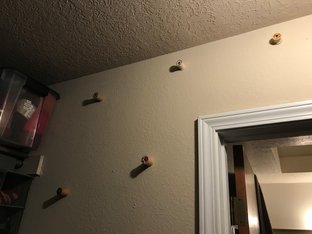 Step Five:
Hang your hats and revel in the excitement of a fun little wall feature that also makes your hats more accessible and organized.
Tip: You can also use these hooks to hang scarves, purses, necklaces, and more. Get creative and have fun organizing!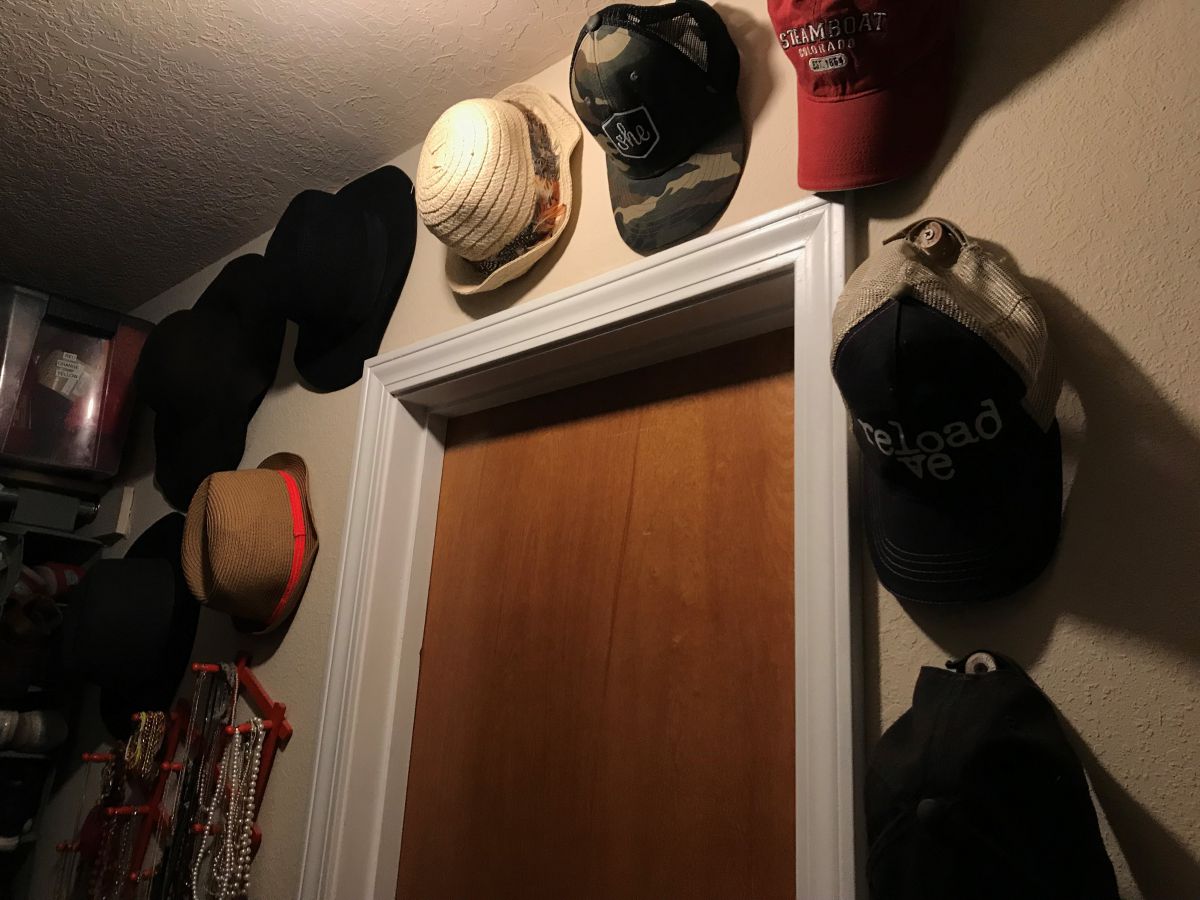 Natalie Wylie
There are currently no comments for this article.