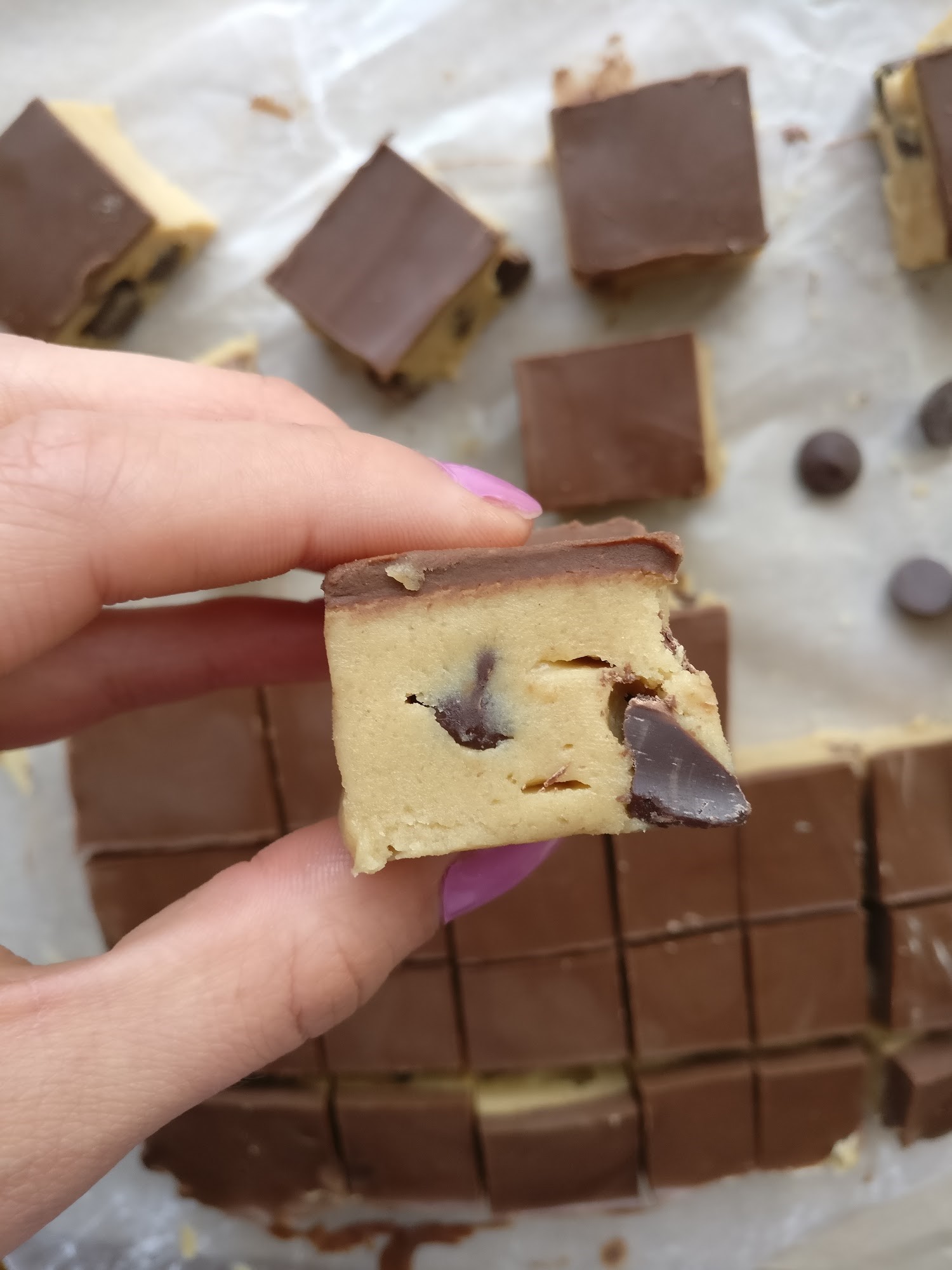 Peanut Butter Chocolate Chip Cookie Dough Bars
Jan 15, 2018 / Comments (0) / Written by Destiny Hobbs
Are you guilty of eating a little too much cookie dough while baking cookies? It's okay to admit it—I think we can all confess that sometimes we like the cookie dough more than the cookie. If this is you, then you will love this recipe. These peanut butter chocolate chip cookie dough bars really taste like cookie dough, without all the raw egg we probably shouldn't eat. This recipe is so easy, and there is no baking involved. You simply mix all the ingredients together and let it chill in the fridge. I received so many compliments from this dessert, and one little boy even said, "The dessert Mrs. Hobbs made was deliciously breathtaking." I hope you enjoy it.
Ingredients:
Cookie dough:
½ c. butter, softened
¾ c. packed brown sugar
2 tsp. vanilla extract
2 c. flour
1 (14 oz.) can sweetened condensed milk
1 c. dark chocolate chips
¼ c. peanut butter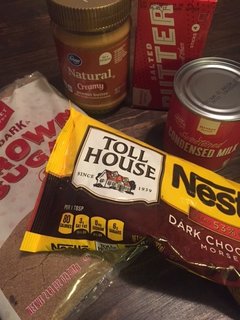 Topping:
½ cup creamy peanut butter
½ cup chocolate chips
Instructions:
Line an 8" x 8" pan with parchment paper and set aside.
In a mixing bowl, add the softened butter and brown sugar and mix until it is fluffy. Add vanilla and beat until well mixed. Add 1/4 cup peanut butter.
Alternate adding the flour and the sweetened condensed milk until well combined. Gently fold in the chocolate chips.
Press the cookie dough into the pan.
Place in the fridge until fully chilled, about two hours or overnight.
For the topping, combine the peanut butter and chocolate chips in a microwave safe bowl. Microwave until smooth.
Pour topping evenly over the top of the dough and chill in the fridge for at least one hour or until firm.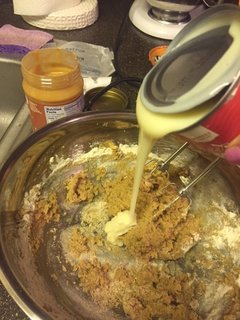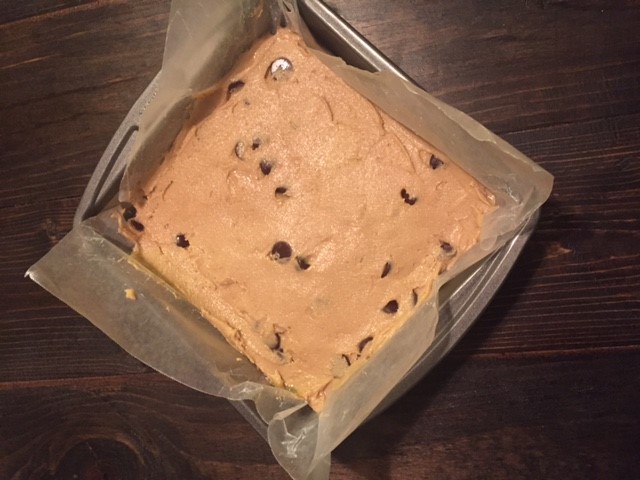 Destiny Hobbs
There are currently no comments for this article.