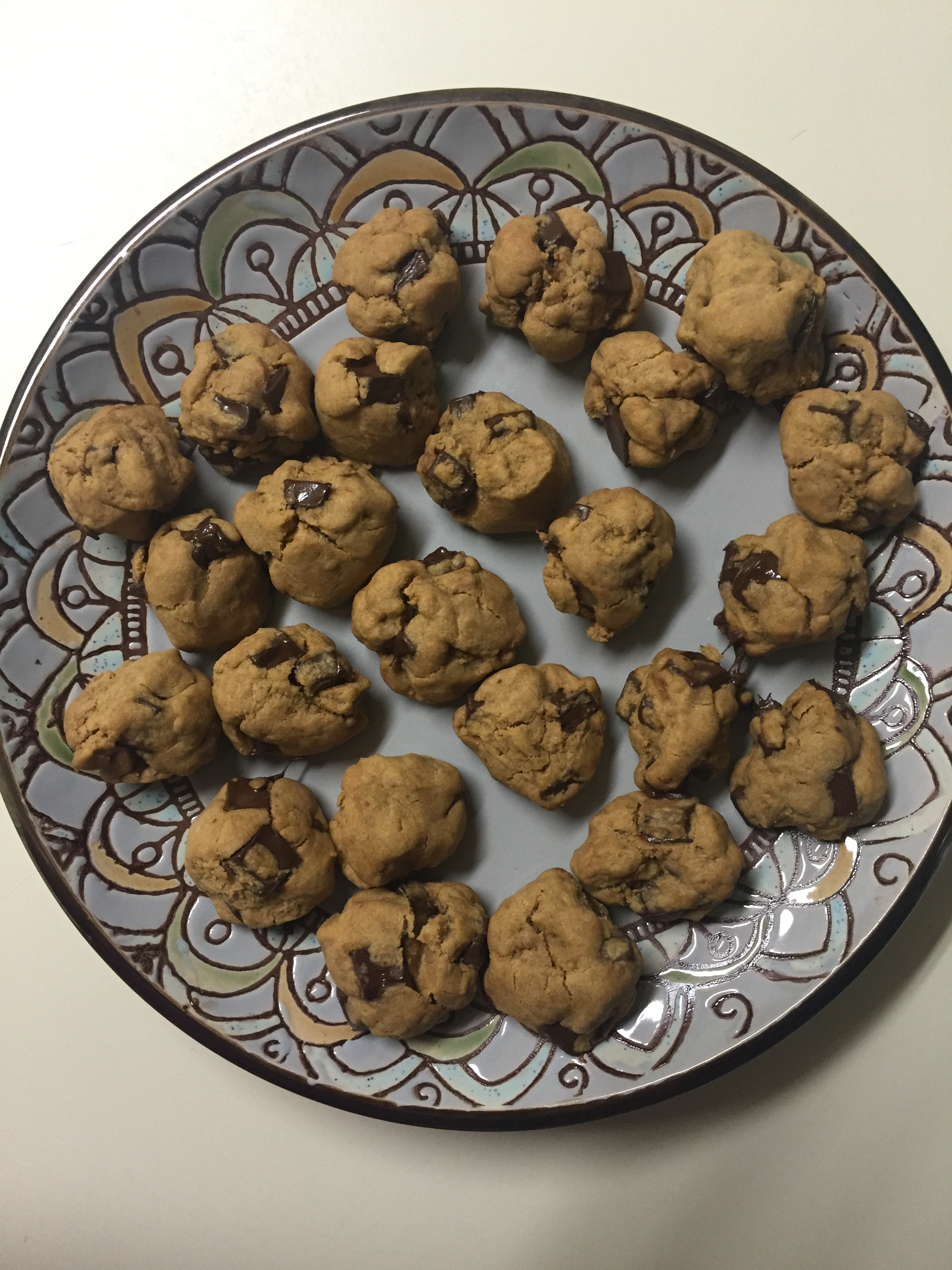 Healthy Coconut Oil Dark Chocolate Chip Cookies
Aug 25, 2016 / Comments (0) / Written by Destiny Hobbs
These delicious soft and chewy cookies are a winner at my house. They are easy to make—you only need one bowl and minimal ingredients. I have to admit, we make these cookies about once a week. They are dangerously delicious. Coconut meets dark chocolate in these whole wheat flour cookies. The coconut flavor adds a delightful sweetness, but it does not overpower the taste. With little sugar and no butter, you don't have to feel bad about enjoying these cookies!
Ingredients:
1 1/2 c whole wheat flour
1/2 c coconut sugar
1/2 c coconut oil
1 egg
2 tsp vanilla
1/4 tsp salt
2 tsp cornstarch
1 tsp baking soda
1 cup dark chocolate chips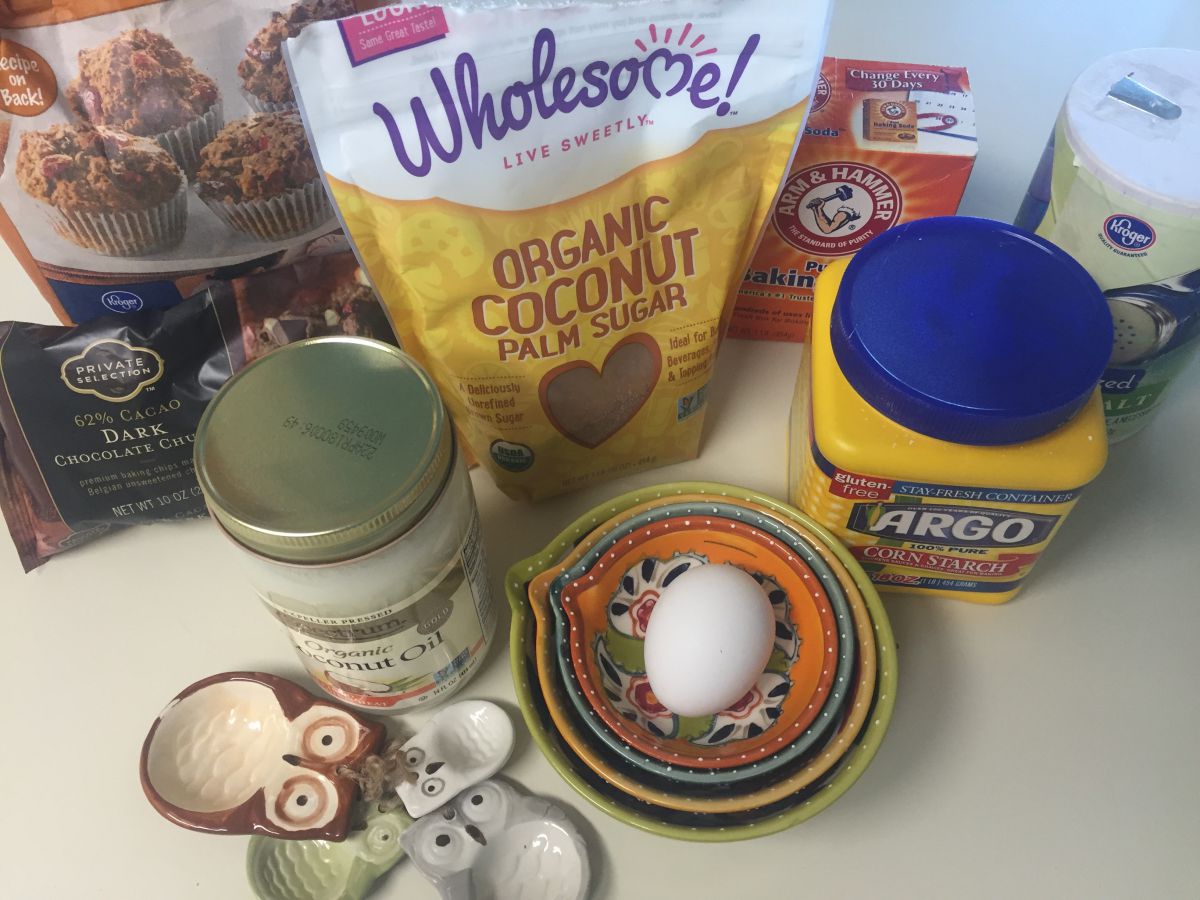 Instructions:
In a large mixing bowl, mix the coconut oil, sugar, egg, and vanilla. Mix on medium until creamy and all coconut oil chunks are dissolved.
Add the flour, salt, cornstarch, and baking soda. Mix on low speed until all ingredients are incorporated.
Fold in chocolate chips using a spoon or your hands.
Set the oven to 350 degrees. While the oven is heating, wrap the dough in plastic wrap and place in the fridge for thirty minutes.
Roll dough into one-inch balls and place two inches apart on lightly-sprayed cookie sheet or cookie sheet lined with parchment paper.
Bake for eight minutes and let cool for five minutes before moving the cookies to a cooling rack or plate.
Enjoy the sweet taste and coconut aroma.
Tips:
Cornstarch helps the cookies to be extra soft and chewy, but you can omit it if you don't have any at home. Coconut sugar can be replaced by organic brown sugar, and any type of flour can be substituted. If you want a more coconut-infused cookie, add coconut flakes. Other healthy ingredients such as oatmeal or pecans can be added to make these cookies extra nutritious!
Destiny Hobbs
There are currently no comments for this article.