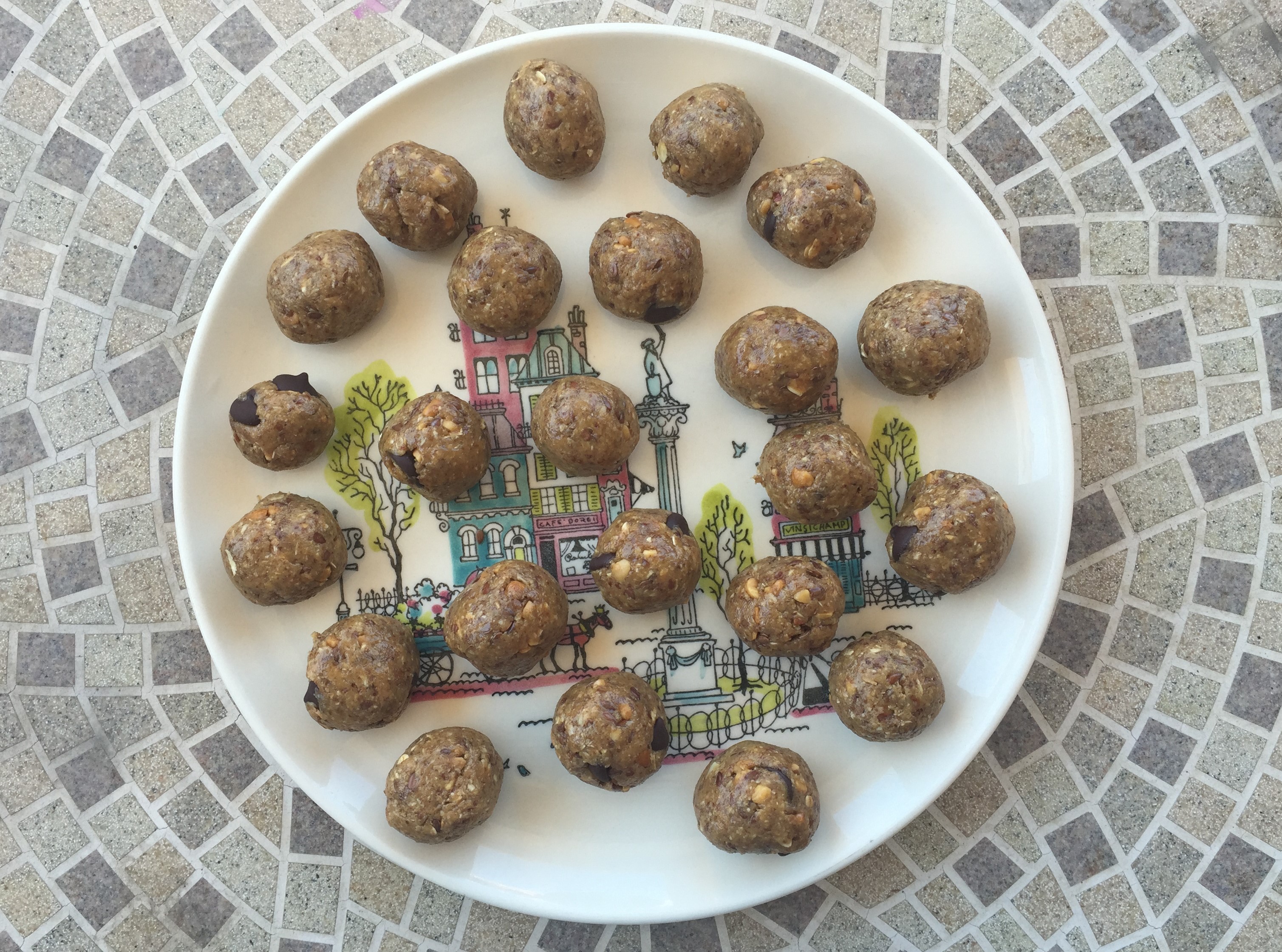 Sweet & Healthy Energy Bites
May 09, 2016 / Comments (0) / Written by Destiny Hobbs
These energy bites are a hit in my house. They are gone just a few days after I make them, because they are the perfect afternoon pick-me-up or healthy late-night snack. You can enjoy these with a glass of milk at night or a hot cup of coffee in the morning. If you have a sweet tooth like I do, this is a perfect treat to fix your cravings without making you feel bad for all of the extra calories and sugar. With sweet honey and dark chocolate chips, these little bites will please the whole family.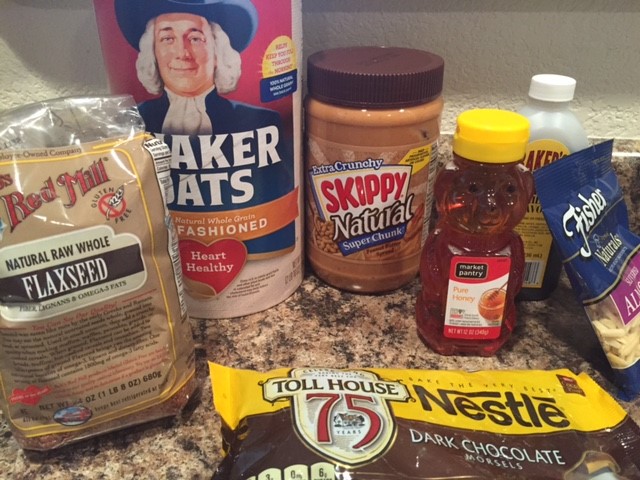 Ingredients:
1/3 c. almonds
1/3 c. flaxseed
1 c. old fashioned oats
1/2 c. natural peanut butter (crunchy is best)
1/2 c. honey
1 tsp. vanilla extract
chocolate chips (optional)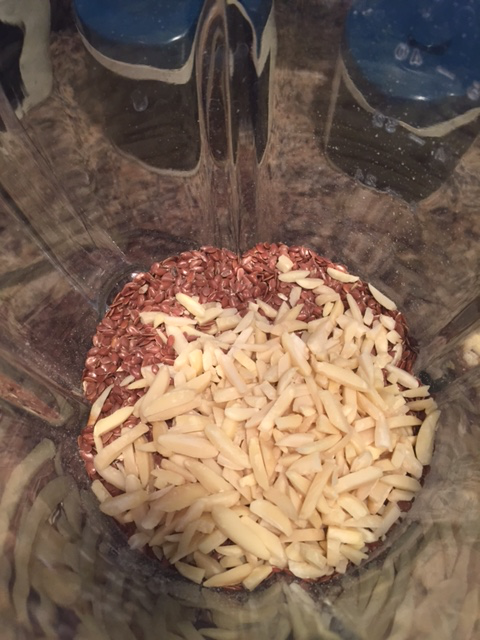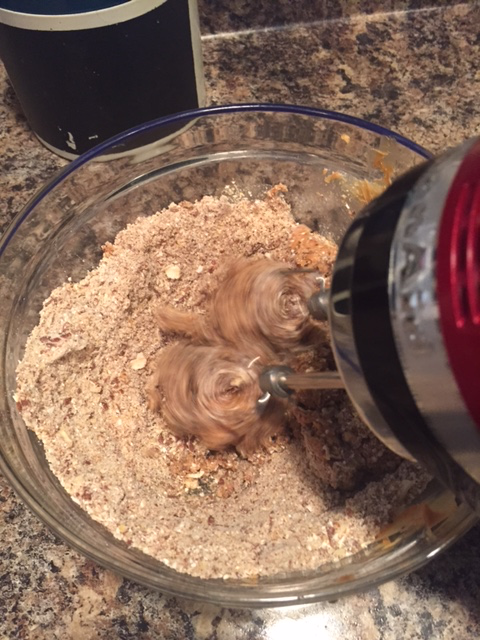 Instructions:
Place almonds, flaxseed, and oatmeal in a blender, and blend until it looks like flour.
In a separate bowl, mix peanut butter, honey, and vanilla.
Add dry ingredients to the wet, and mix until forms a doughy texture.
Add dark chocolate chips (optional).
Form into little balls and store in the fridge.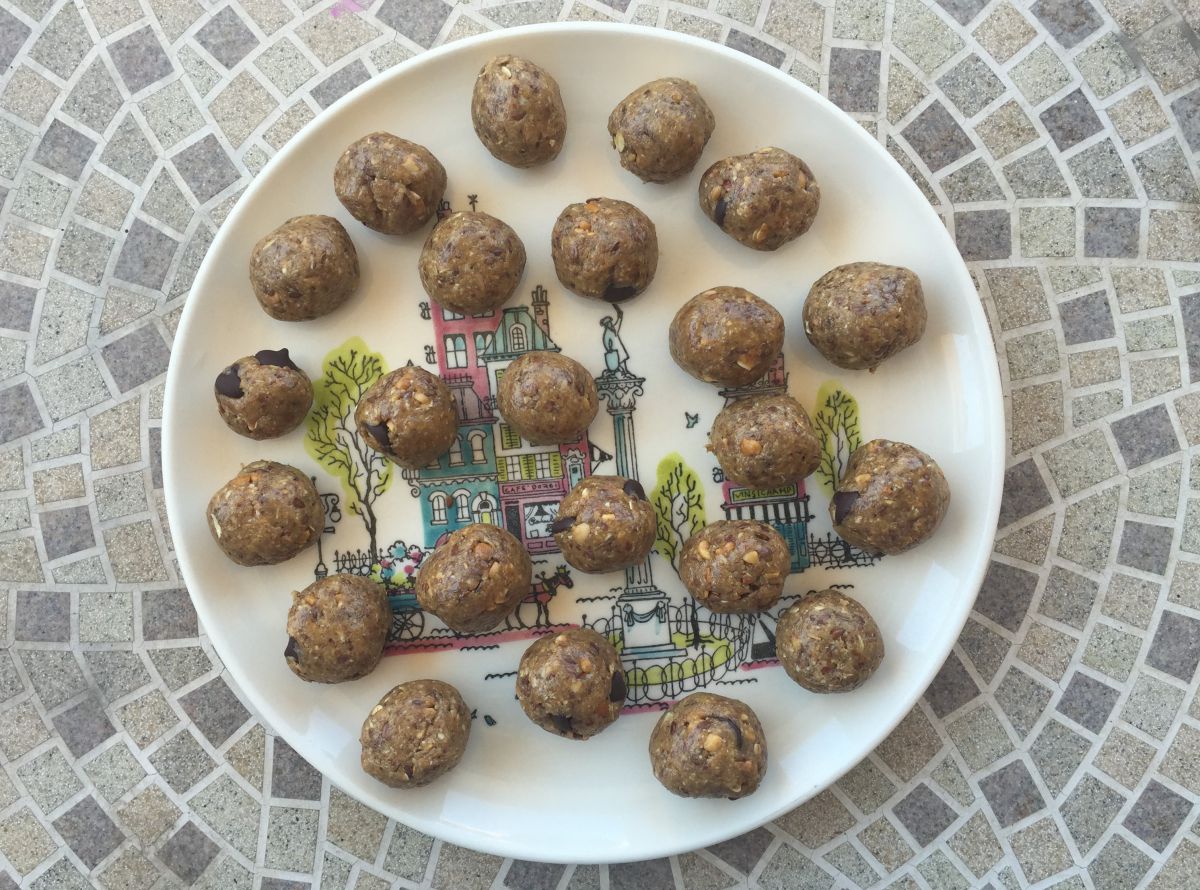 Tips/Extra Notes:
This recipe is so easy and delicious. It's easy and fun for kids to make, mess free, and very versatile. Try adding your favorite nuts, yogurt chips, or a different kind of nut butter.
Destiny Hobbs
There are currently no comments for this article.