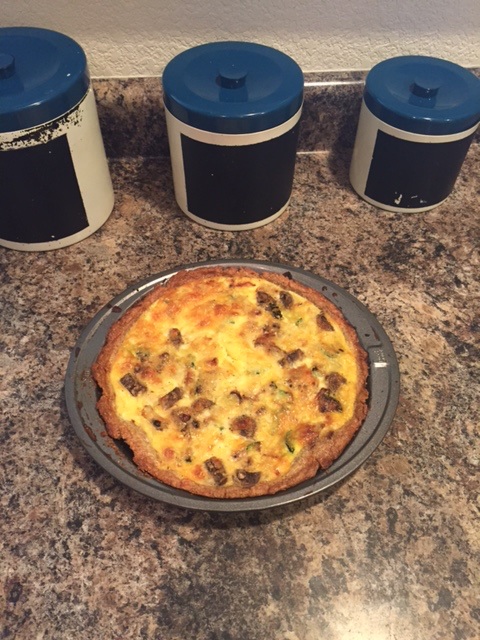 Healthy and Simple Whole-Wheat Quiche Recipe
Feb 04, 2016 / Comments (0) / Written by Destiny Hobbs
This whole-wheat quiche is not only healthy, but super easy! I first had quiche when I met my fiancé's family for the first time, and I have been trying to figure out the recipe ever since. I finally figured out how to make a simple but delicious quiche that can be enjoyed for breakfast, lunch, or dinner. And as a bonus, you can use pretty much any ingredients you have in your fridge. If you like classic quiche, this recipe is perfect for you. If you like to try new flavors, you can adapt this recipe to be more adventurous.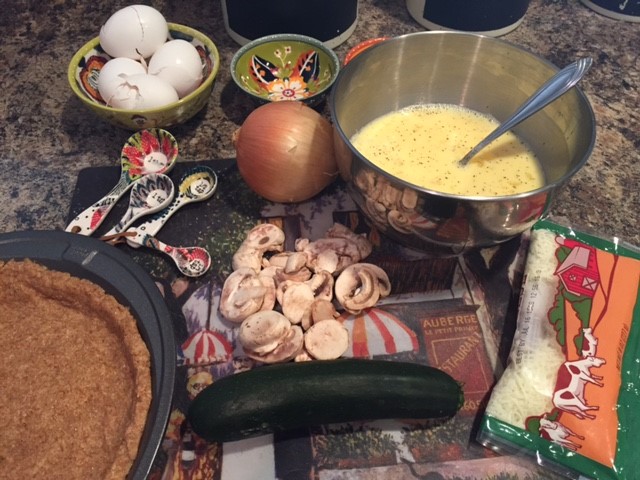 Ingredients
Whole-Wheat Crust:
1 ½ C whole-wheat flour
½ C melted butter (melted)
Pinch of salt
2 Tbsp milk
Filling:
4 eggs
2 Tbsp onion
2 Tbsp olive oil
½ C zucchini
½ C mushroom
Mozzarella cheese (optional)
Salt and pepper to taste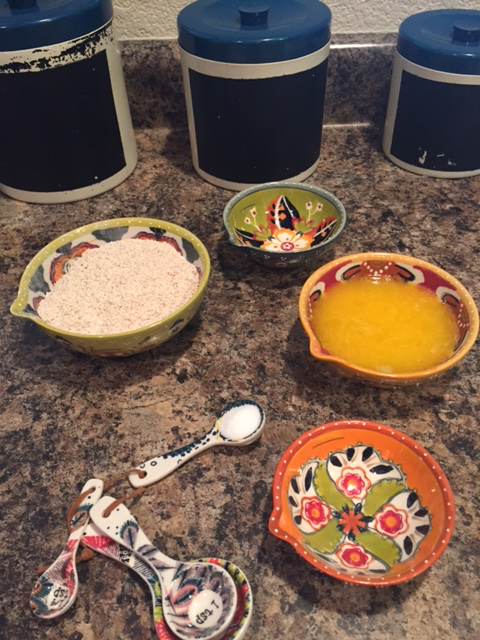 Instructions:
In a bowl, combine all crust ingredients and mix with a fork.
2. Use your hands to finish mixing and then form the dough into a ball.
Press the crust into a pan, covering the sides, and pinch the tops.
Mix all of the quiche ingredients in a bowl, then pour right into the crust. (Be careful when transferring to the oven.)
Top with cheese and sprinkle with salt and pepper
Bake at 375° for thirty-forty minutes or until top is golden brown.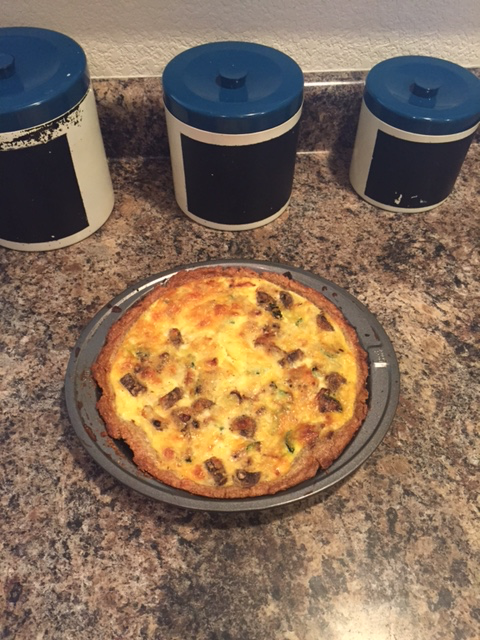 Yum! I hope you enjoy.
Tips/Extra Notes:
Cover quiche with foil and cut a hole out of the center of the foil before putting it in the oven. This keeps the crust from cooking too quickly and allows it to cook evenly so the eggs aren't soggy. Be creative and have fun with this recipe. Next time, I will try adding sun dried tomatoes and goat cheese.
Destiny Hobbs
There are currently no comments for this article.