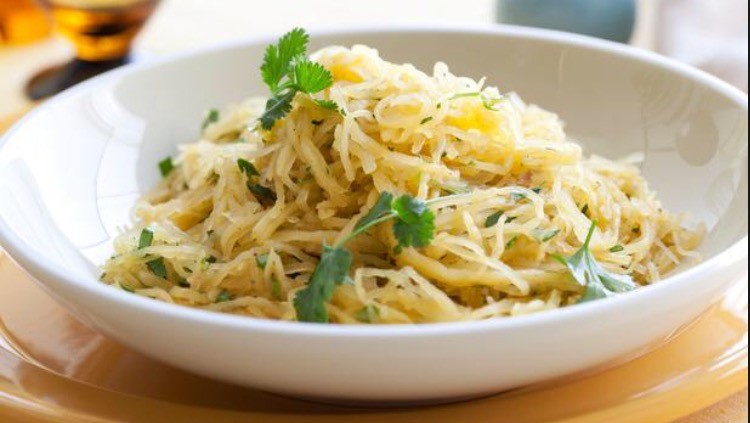 Roasted Spaghetti Squash with Garlic Brown Butter
Oct 19, 2015 / Comments (0) / Written by Paula Riley
Do you ever want a hearty vegetarian meal but run out of things to make? Well, I do too, and I have just the thing to change things up a bit. As I try to eat less carbs but not lose the ability to make a great pasta dish, I have finally stepped out of my comfort zone and roasted a spaghetti squash. Oh my! It is delicious and easy, and the best part is I did not miss the traditional pasta we love to hate. I hope you enjoy it as much as I do!
Ingredients:
One spaghetti squash
Olive oil
Salt and pepper
Butter
Garlic
Parmesan cheese
Parsley
Instructions:
Cut the spaghetti squash in half, lengthwise. Clean out the seeds as you would a cantaloupe. Drizzle both halves with olive oil, sea salt, and pepper. Put on a sheet tray in the oven at 350 degrees for about forty-five minutes to one hour. Let cool for about fifteen minutes, then take a fork and run across the flesh of the squash, and you will see what looks like traditional spaghetti—it is amazing how similar this is!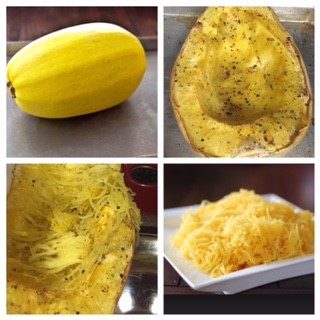 Set aside the squash. Put two tablespoons of butter into a saucepan at medium heat, let the butter melt and heat until it turns light brown. When it begins to smell nutty, add one clove of fresh garlic, and continue to cook a bit longer, but do not let the garlic burn. When finished, pour butter mixture over the spaghetti squash. Add fresh chopped parsley, and toss together. Then add freshly grated Parmasan cheese, and enjoy a wonderful bowl of goodness!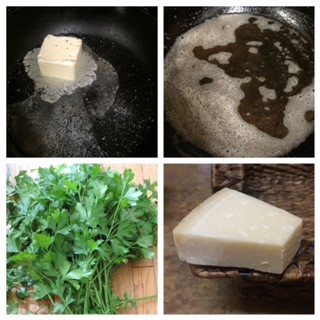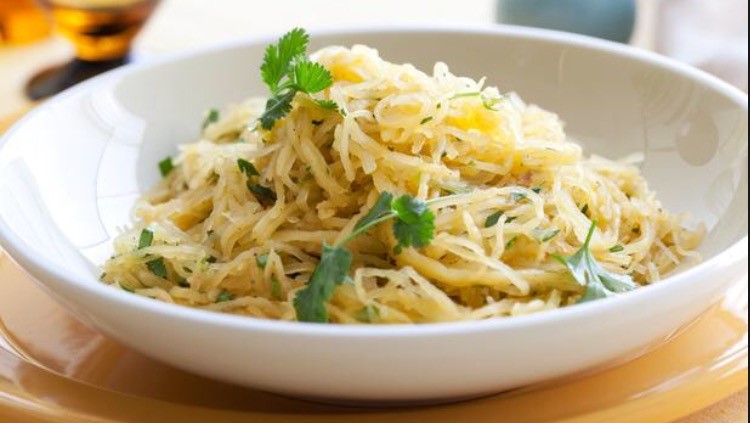 Note:
The possibilities are endless with this recipe. If you would like a protein with this dish, by all means add it. If you are not a fan of butter sauce, add your favorite pasta sauce. I encourage you to try this recipe—I think you will be hooked!
If you don't like parsley, add another herb. Cilantro or oregano work wonderfully with this recipe. Have fun, and happy eating!
Paula Riley
There are currently no comments for this article.