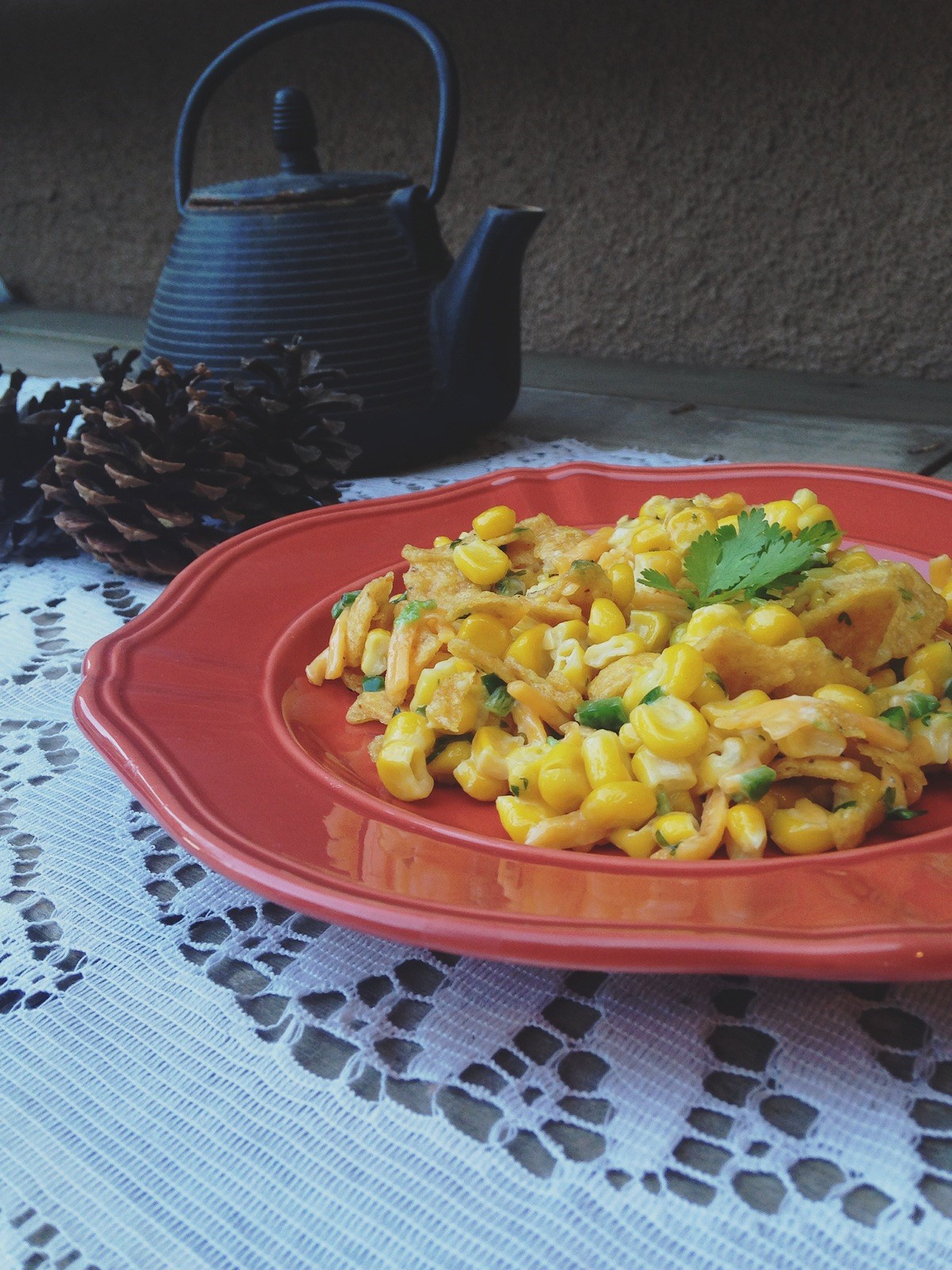 Corn Salad
May 11, 2015 / Comments (0) / Written by Audrey Martinez
My cousin Lisa, who lives in Texas, made this for my family one summer when we visited, and it's quickly become one of our favorites. It's super quick and easy and great to whip up for a potluck or a side dish.
Ingredients:
3 cans corn
1/3 C cilantro
2 jalapeños, chopped
1 1/2 C cheddar cheese, shredded
3/4 C mayonnaise
1 tsp garlic
1/2 bag of Fritos, crushed
Salt and pepper to taste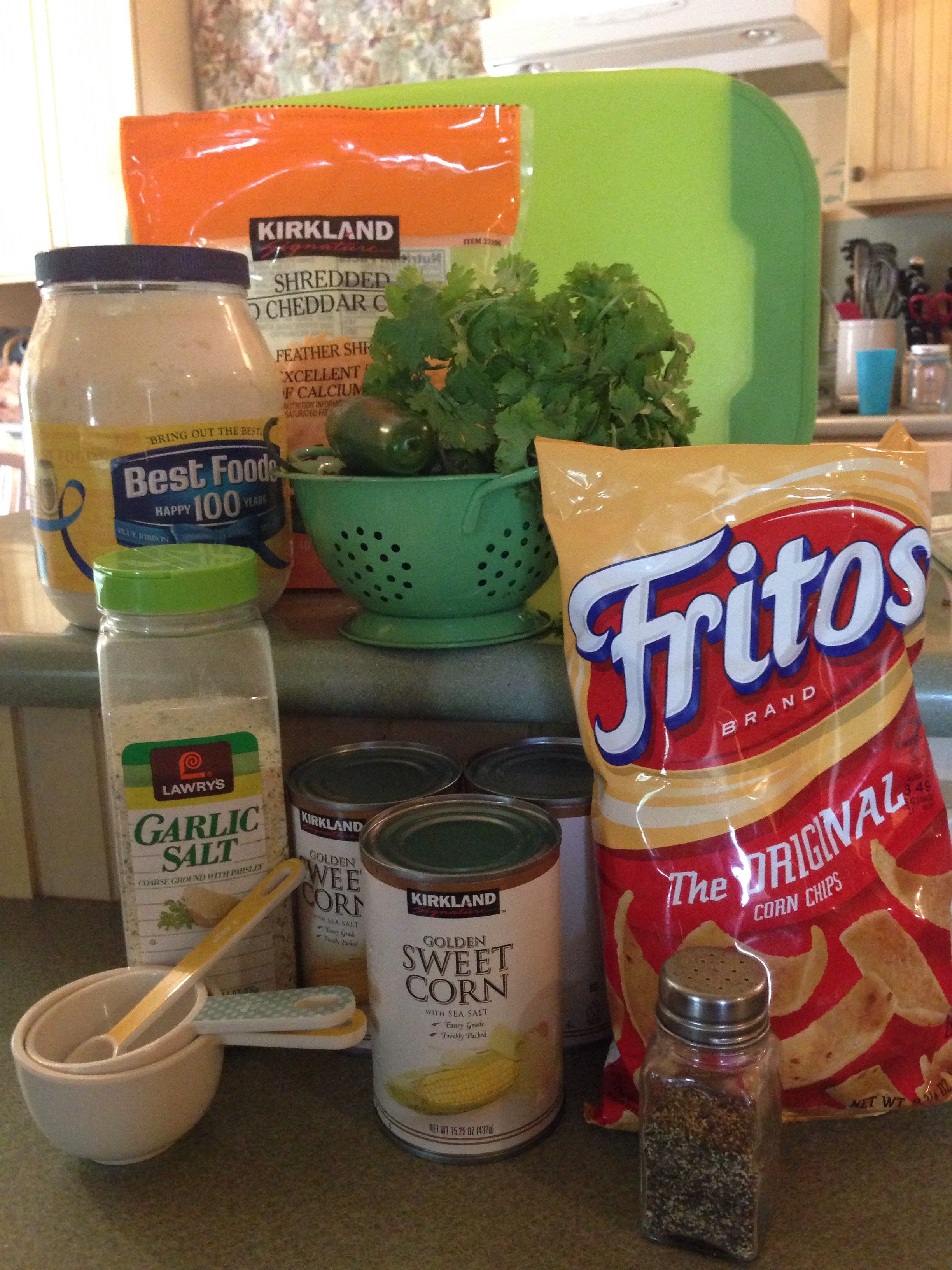 Instructions:
Mix together everything except the Fritos, and chill for a half hour or more. Add the Fritos just before serving.
Additional Tips:
This recipe is versatile, and you can easily make it your own. Try adding more or less jalapeños or additional ingredients like bell peppers, olives, or green onions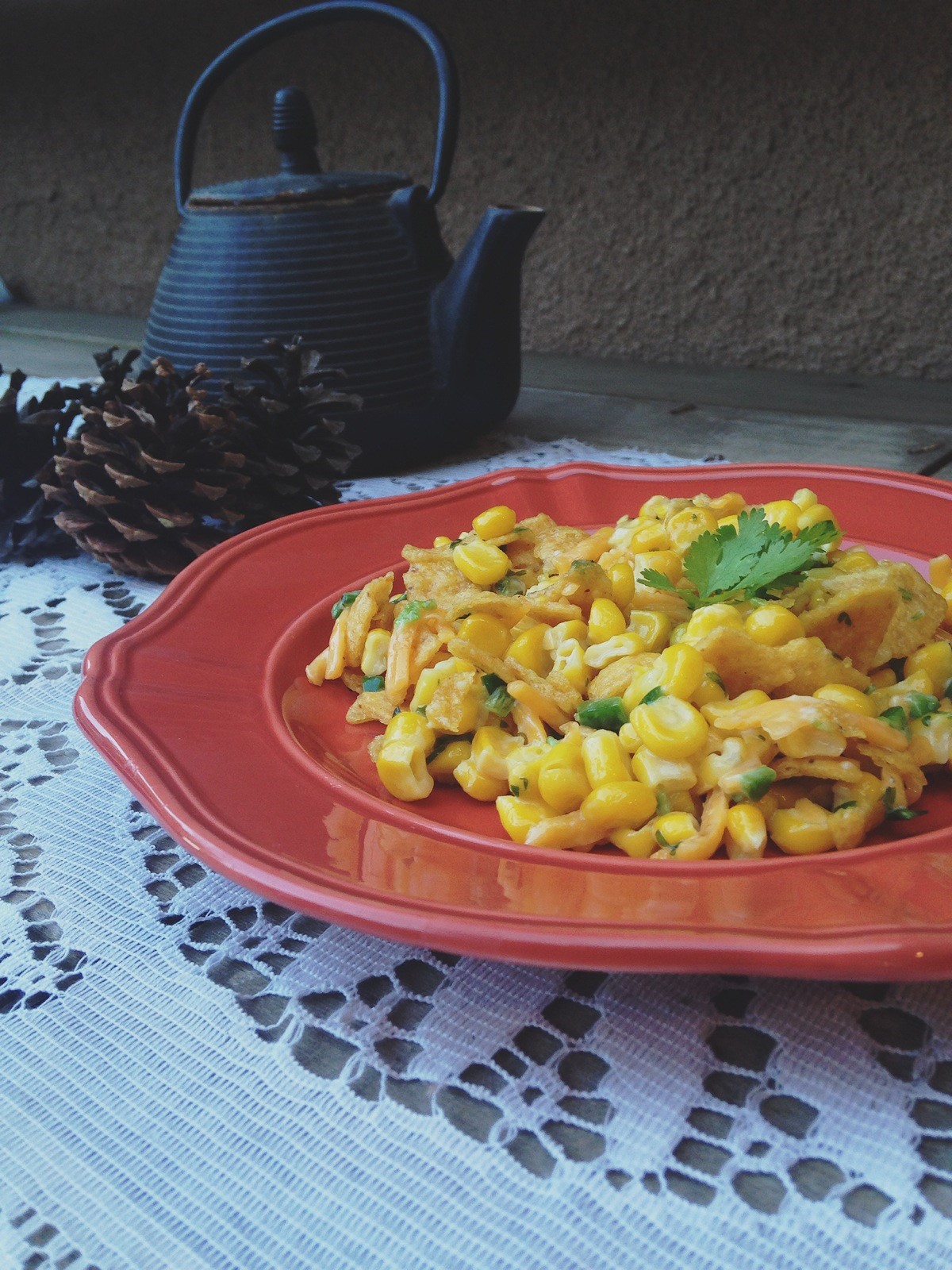 Audrey Martinez
There are currently no comments for this article.