Cloth Napkin Folding
Mar 03, 2015 / Comments (0) / Written by Natalie Wylie
Everyone loves to have a beautifully set table when family or friends come over for a meal. Oftentimes between the hustle and bustle of preparing food, the table can go unnoticed. Folded napkins are a quick and easy way to take a table setting from "blah" to "ooh-la-la." With a simple napkin and this folding technique, you can wow your guests with a beautiful setting for any occasion!
What you'll need:
Square cloth napkin
Optional décor to go in the folded napkin.
Step One: Fold your napkin in half from tip to tip, forming a triangle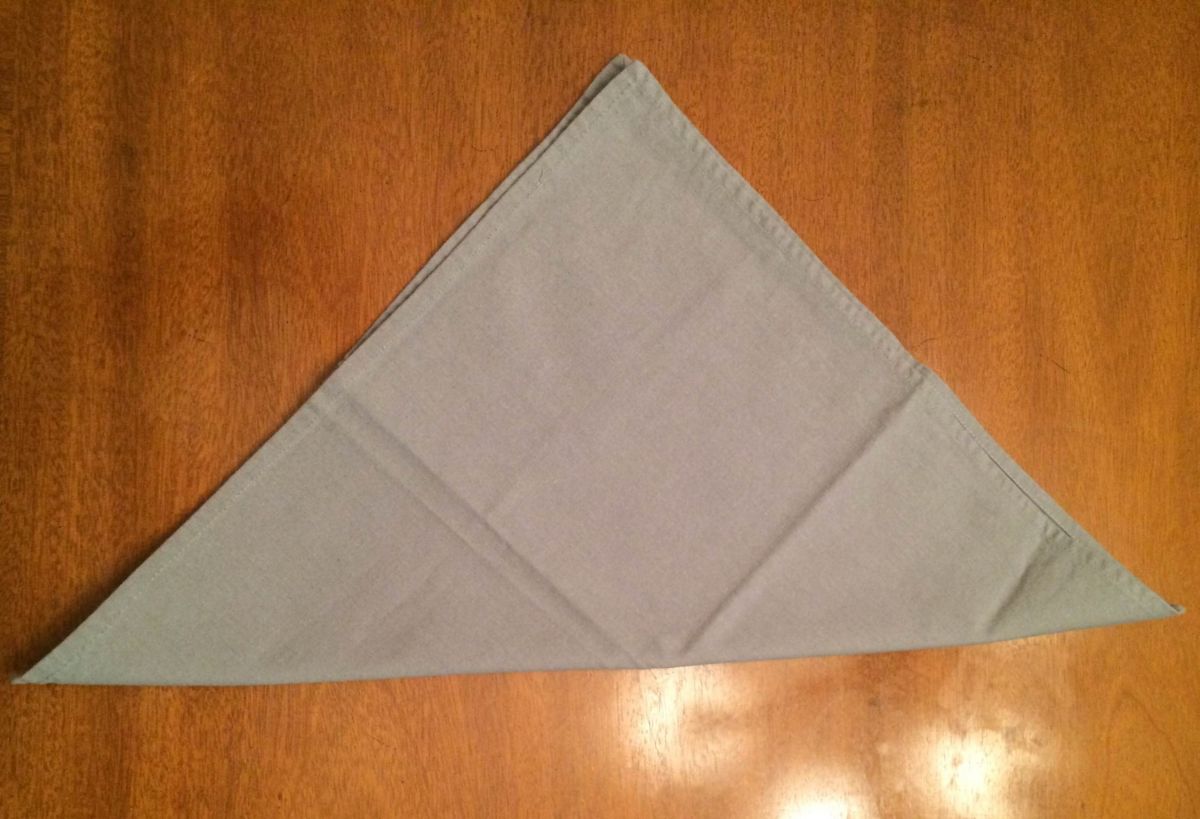 Step Two: Position the triangle so the longest side is closest to you. Fold the wider half of the napkin up so that only a small portion of the tip is showing.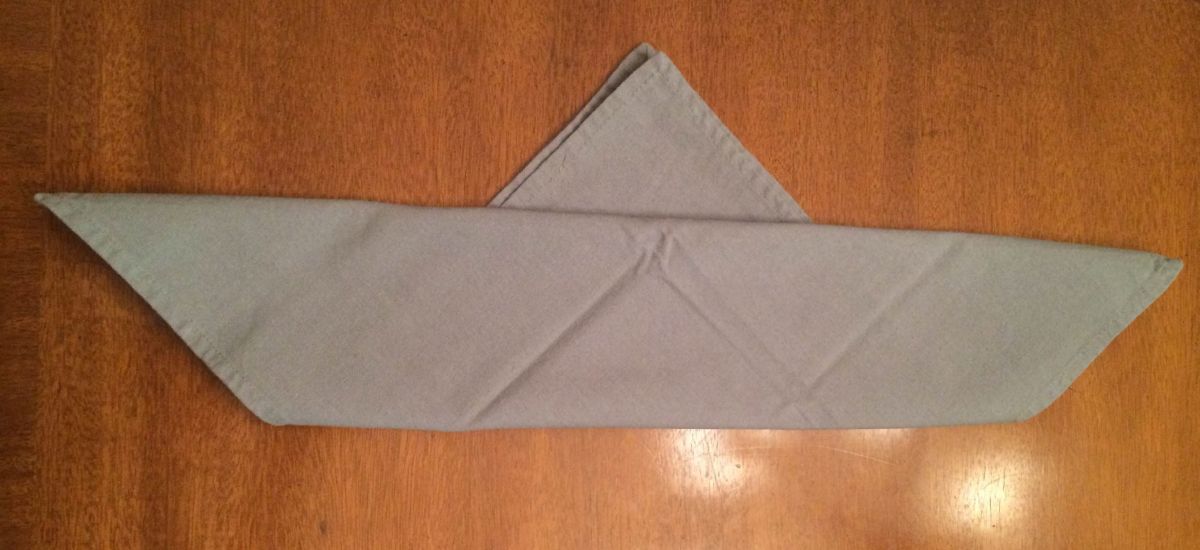 Step Three: Turn the napkin over, and rotate it so it's longways, with the tip pointing to the right.

Step Four: Fold the bottom half of the napkin up so that the points are only a couple of inches from each other.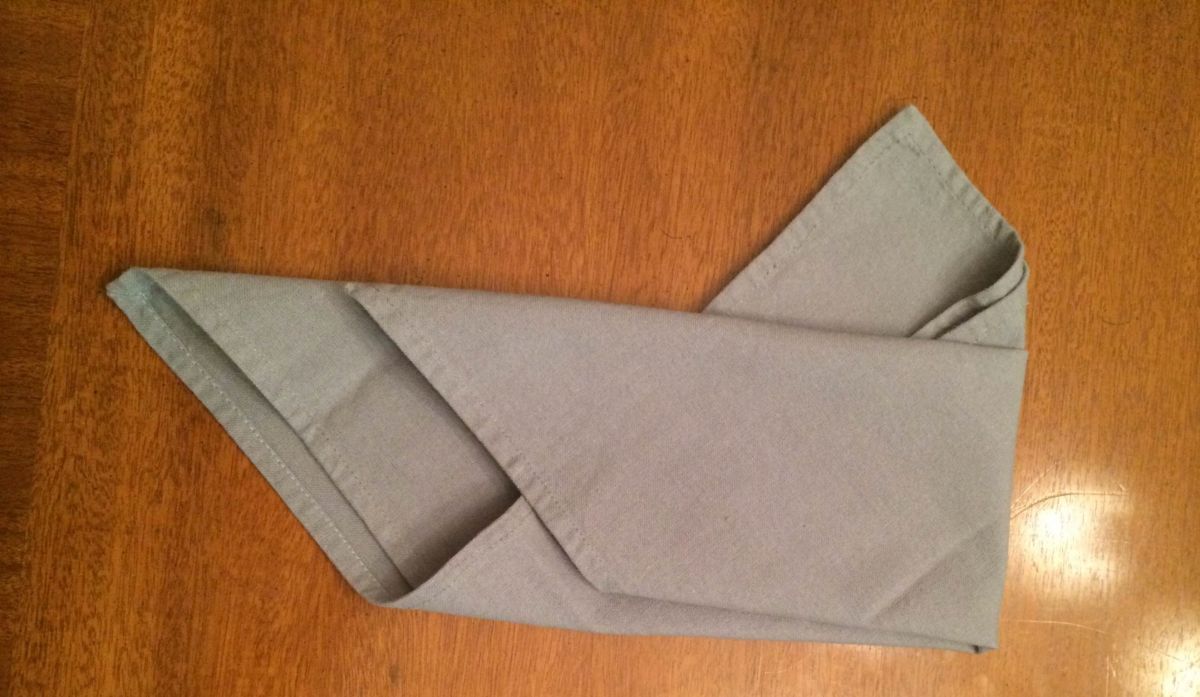 Step Five: Fold both ends of the napkin down over the middle of itself.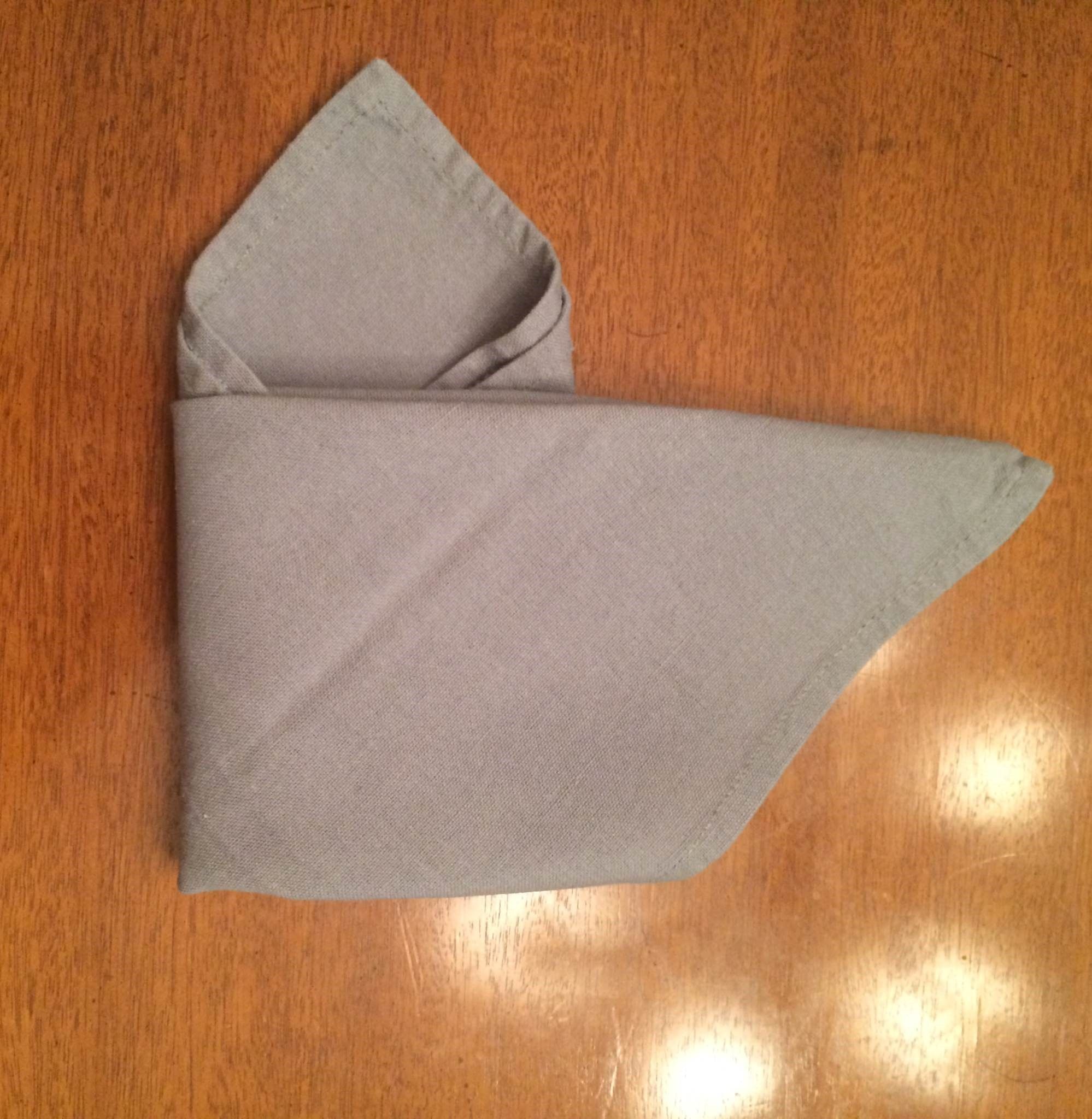 Step Six: Continue to wrap the loose edge of the napkin all the way around.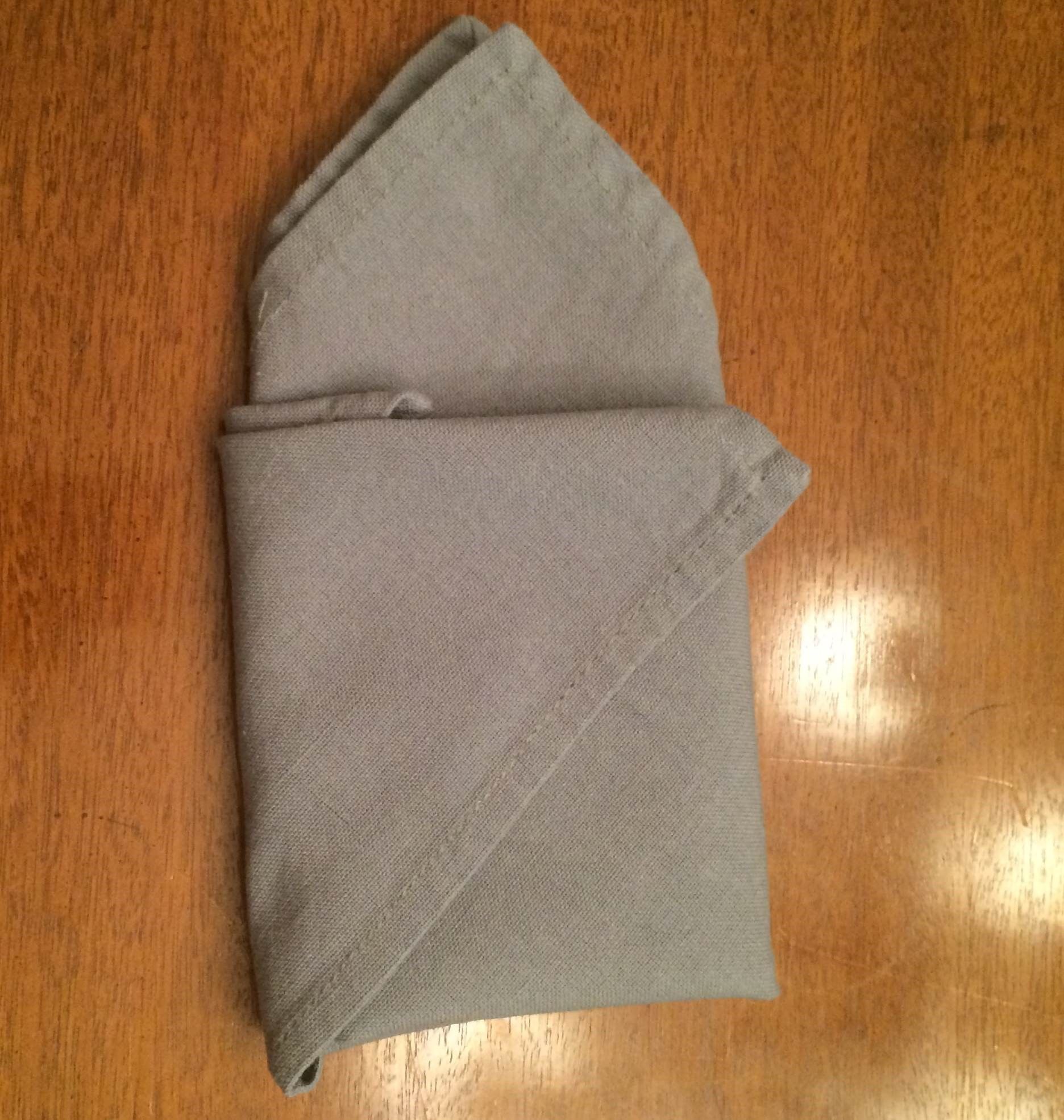 Step Seven: Fold the tip of the napkin down over the edge, and open the center so it stands on its own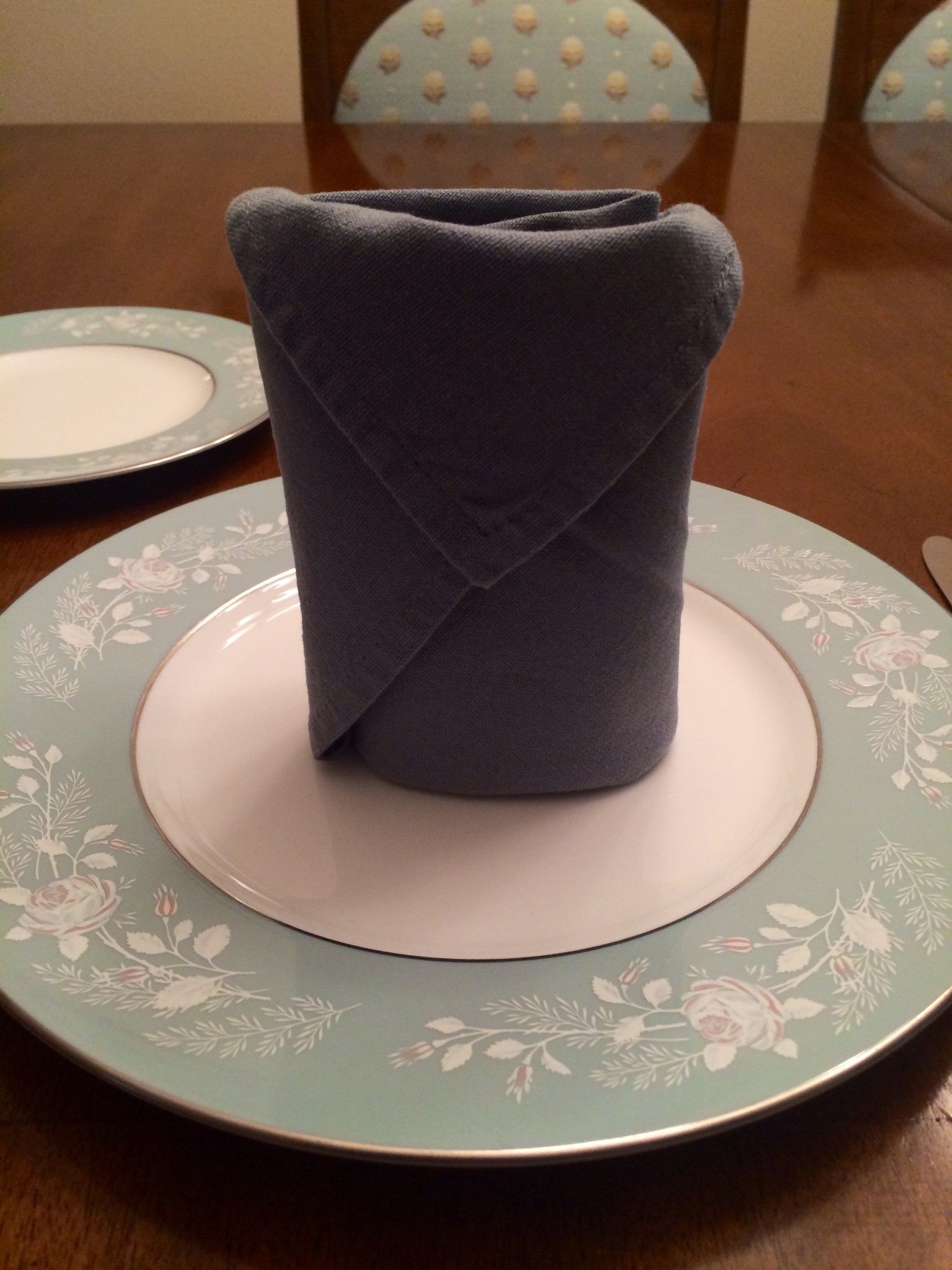 Step Eight: Place the napkin on your place setting and either leave it plain and simple or embellish according to the occasion.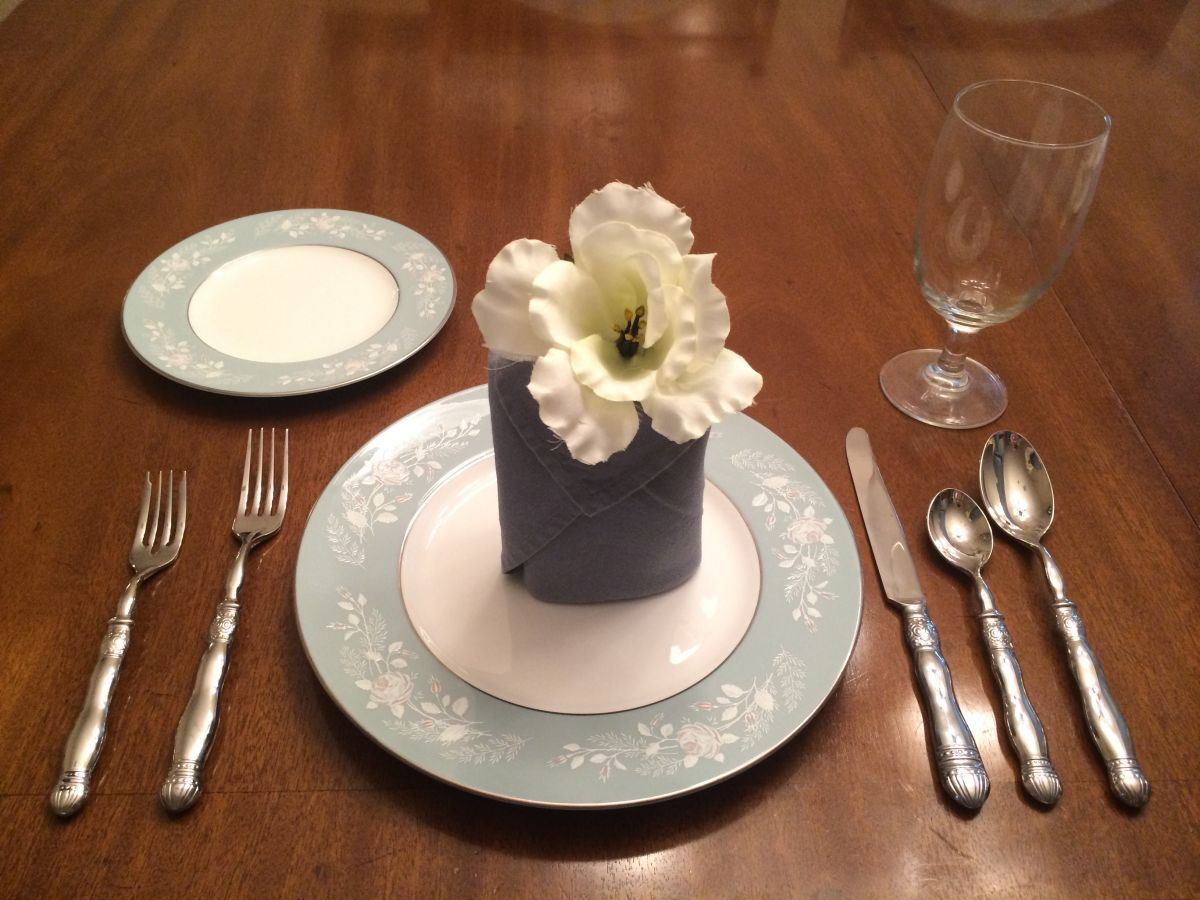 Table Theme Ideas: For a springtime table, you can add a silk (or real) flower as I've done here. For the Fourth of July, you can add a small American flag. For a Thanksgiving table, you can add some colorful leaves. For Christmas, a poinsettia or sprigs of evergreen. Get creative—you can customize this place setting to fit any occasion.
Natalie Wylie
There are currently no comments for this article.