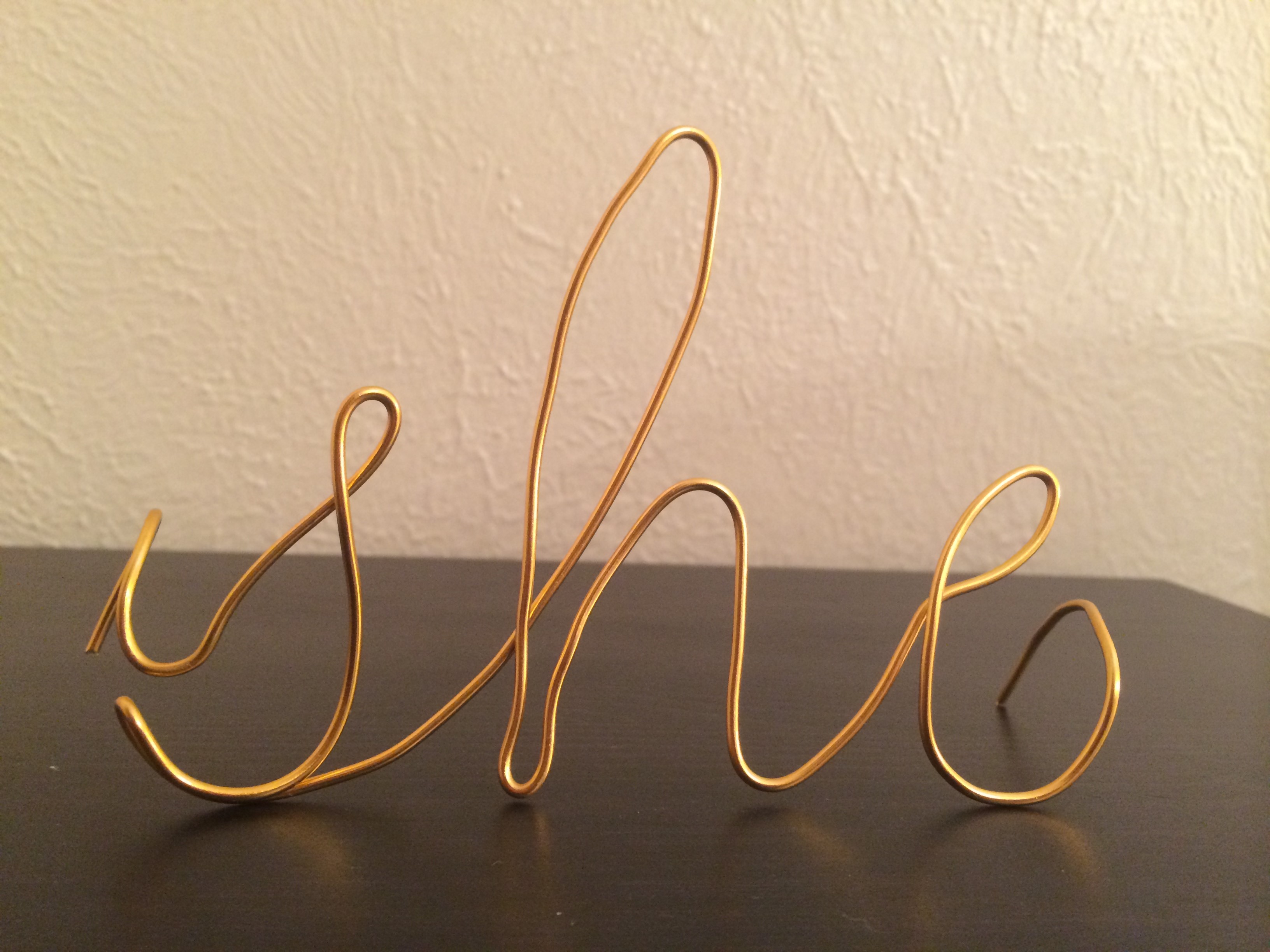 Wire Word Art
Dec 08, 2014 / Comments (1) / Written by Natalie Wylie
The holidays are fast approaching, and between the cost of buying gifts for friends and family and the time it takes to gather them, it is nice to have inexpensive and easy ways to spruce up your home. This project takes inexpensive floral wire and turns it into a beautiful addition to your holiday table, mantle, or even gift bag.
Supplies:
Aluminum floral wire (found in the floral section of most craft stores)
Paper printed with the word or name you want to use
A flat surface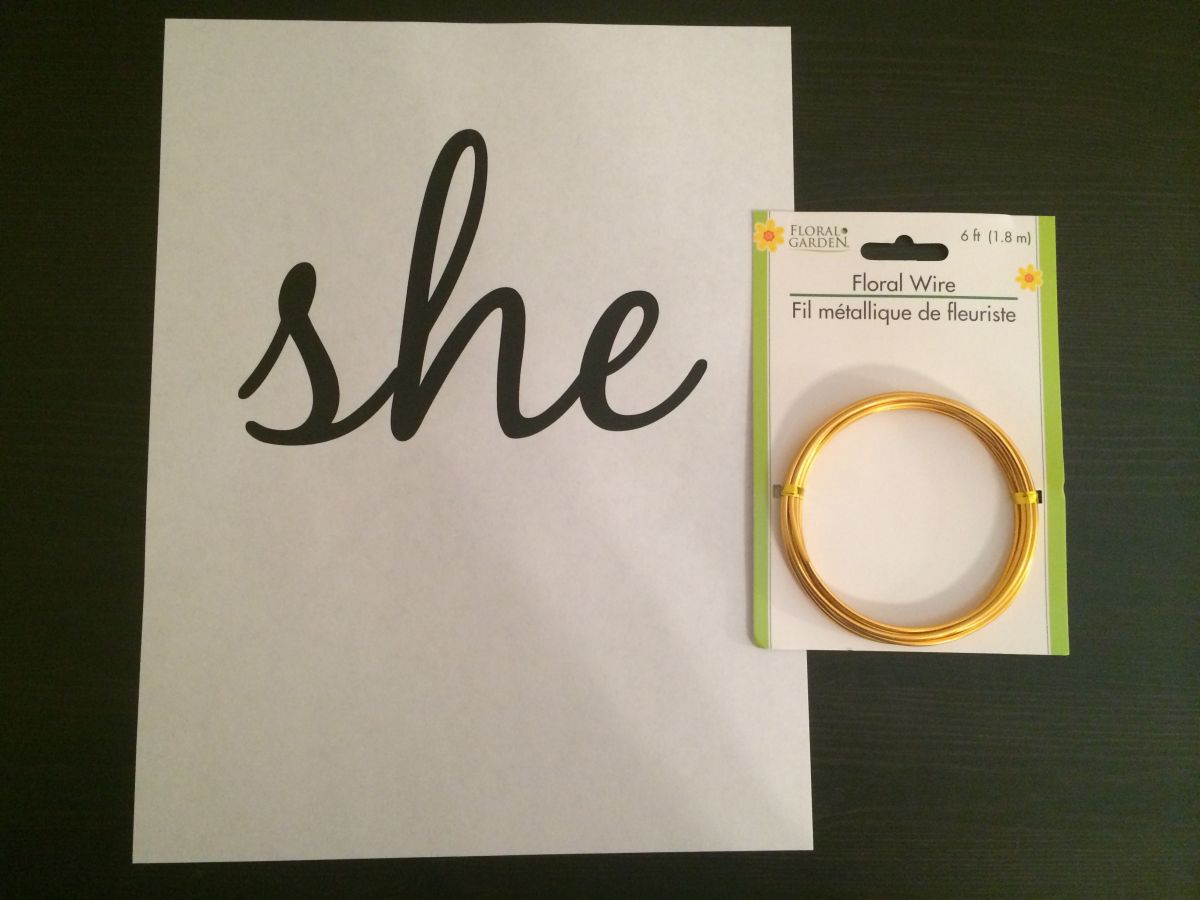 Instructions:
Leaving two extra inches at the beginning of the wire, trace the wire along the word printed on the paper. Hold it down against the paper as you continue to shape into the text. Leave another two inches at the end of the wire.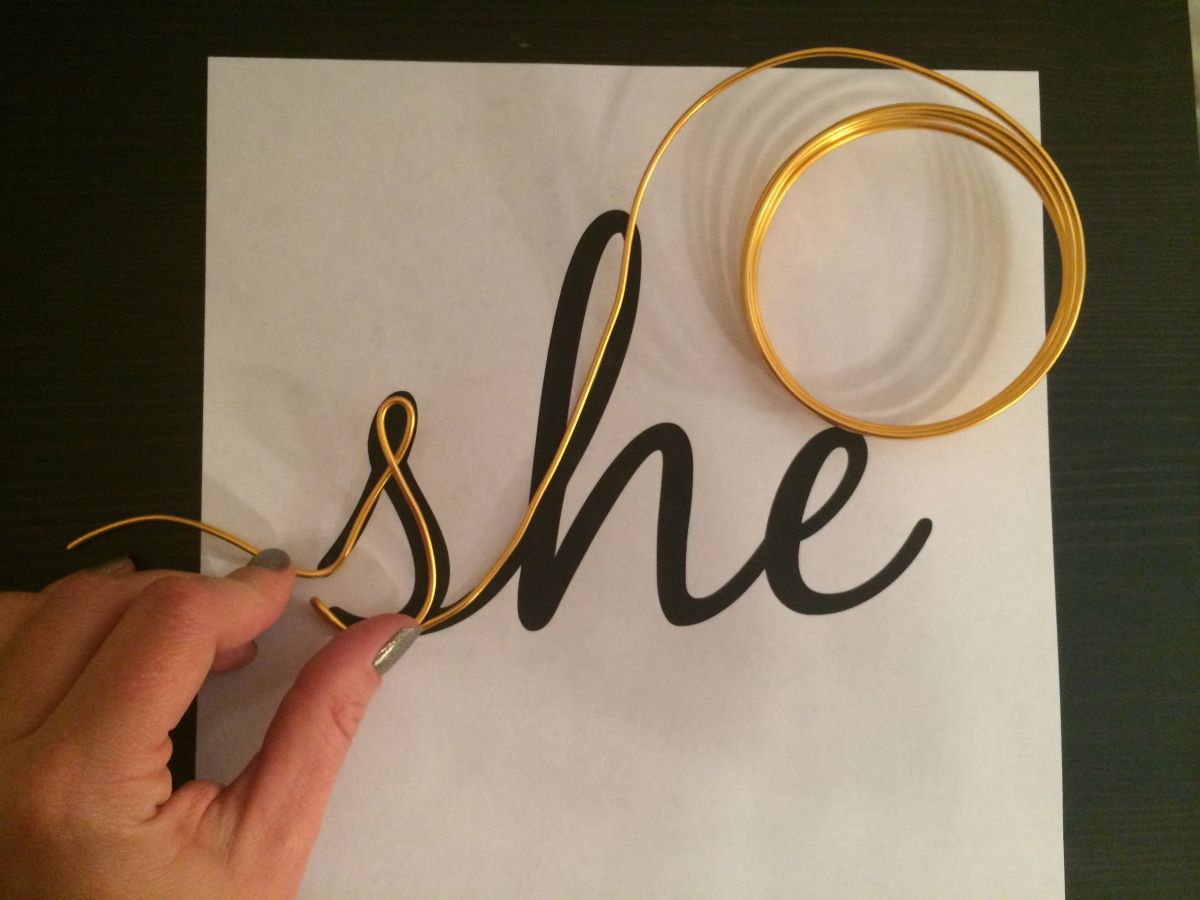 Fold the two ends back so the wire can stand on its own. You can now use this piece to embellish your dinner table with individual names for place cards, or use an assortment of words to decorate your mantle. You can even fold the end around a gift bag handle to personalize your wrapping. Be creative—you can write out names or words and use them almost anywhere in your home.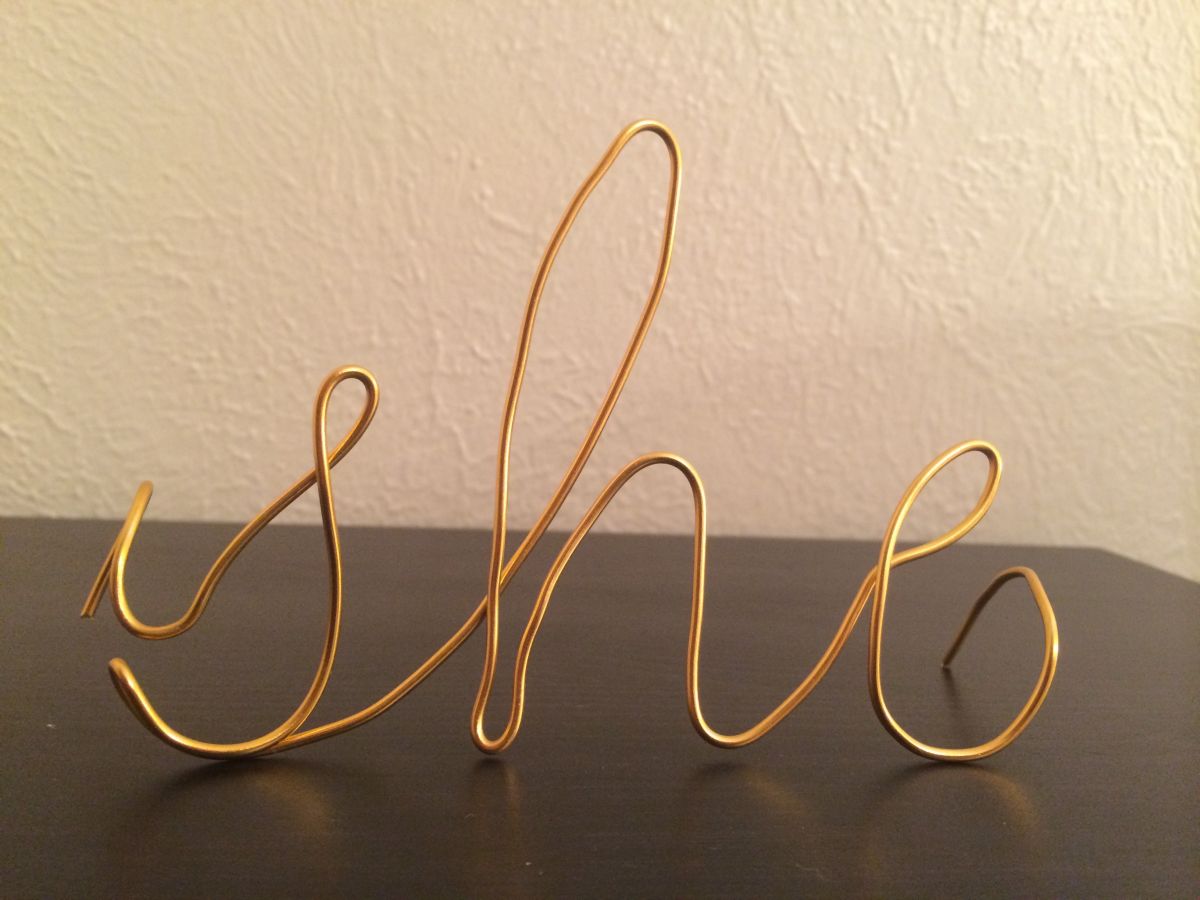 Notes:
Make sure your printed word is in cursive so the wire can transition seamlessly from letter to letter. I made my font fairly large for this example, but you can customize the size to suit your project.
You can use pliers to help you with some of the sharp turns, but be aware that they sometimes leave dents in the soft wire. Mine was easy enough to manipulate using only my hands.
Natalie Wylie
I love this Natalie
Posted Feb 04, 2015 11:04:40 AM by Lenya