Do It Yourself Lemon Honey Sugar Scrub
Oct 28, 2014 / Comments (0) / Written by Natalie Wylie
This makes a great gift for friends, family, teachers, you name it – they will love it!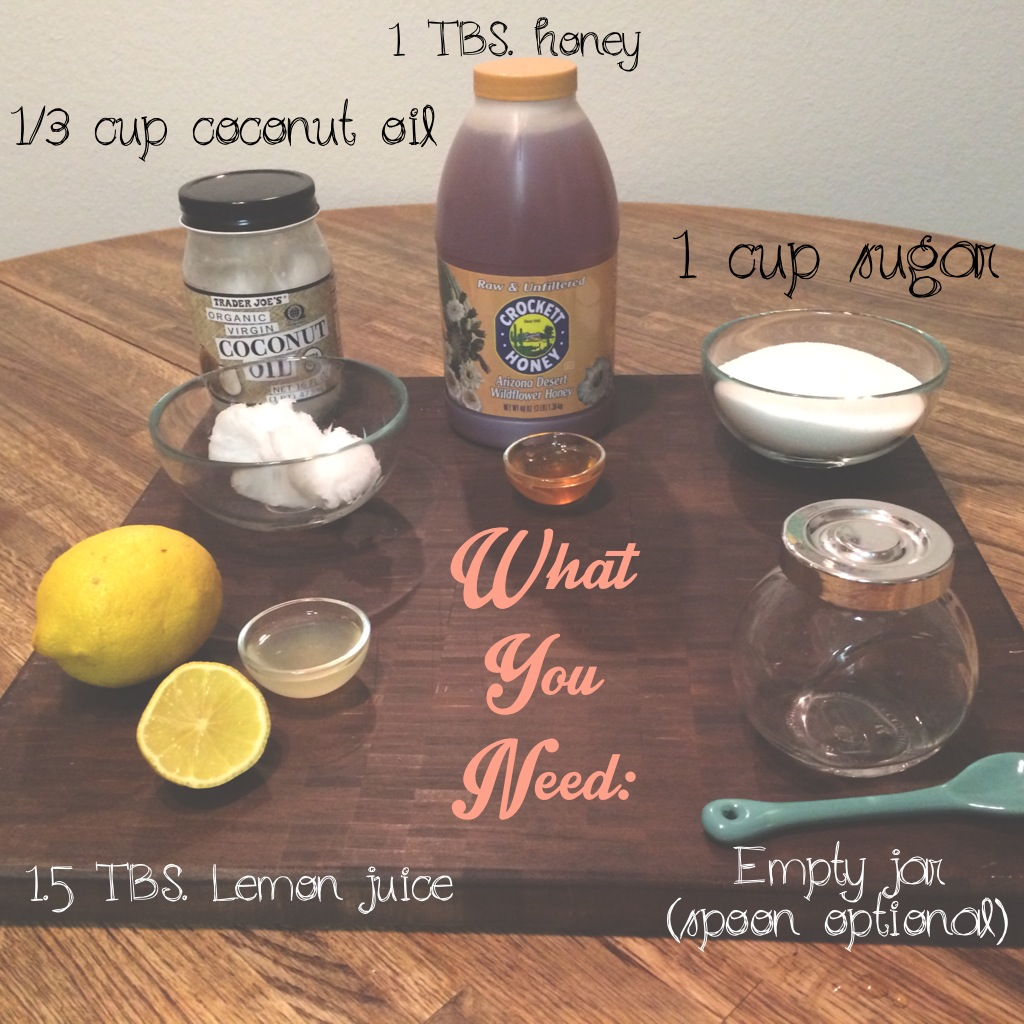 Supplies:
1/3 cup coconut oil
1 cup sugar
1 ½ tablespoons lemon juice
1 tablespoon honey
1 jar to store it in (This recipe can be multiplied for multiple gifts or to fill a larger container)
Instructions:
1. Start by melting the coconut oil in the microwave only for about 20 seconds or so; you don't want it completely melted. Then mix with the sugar.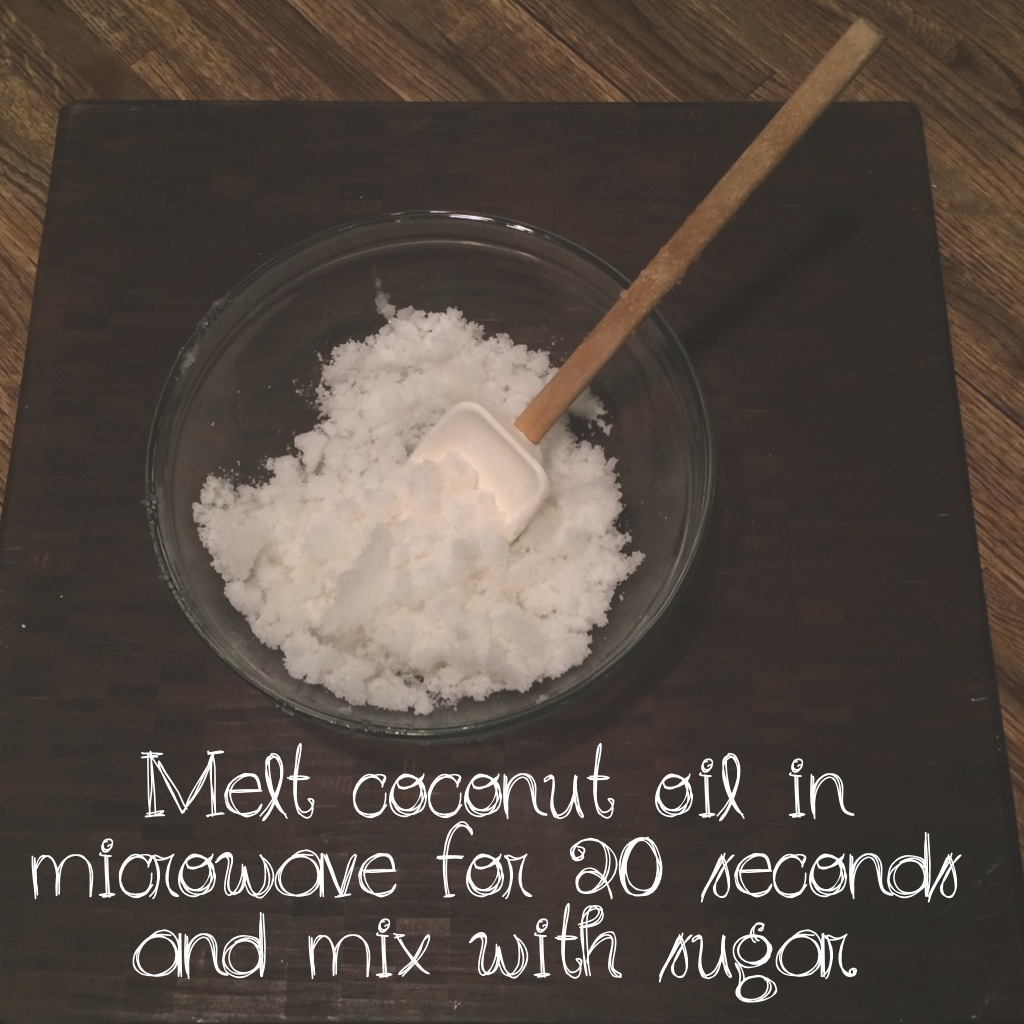 2. Now you can add the honey and lemon juice.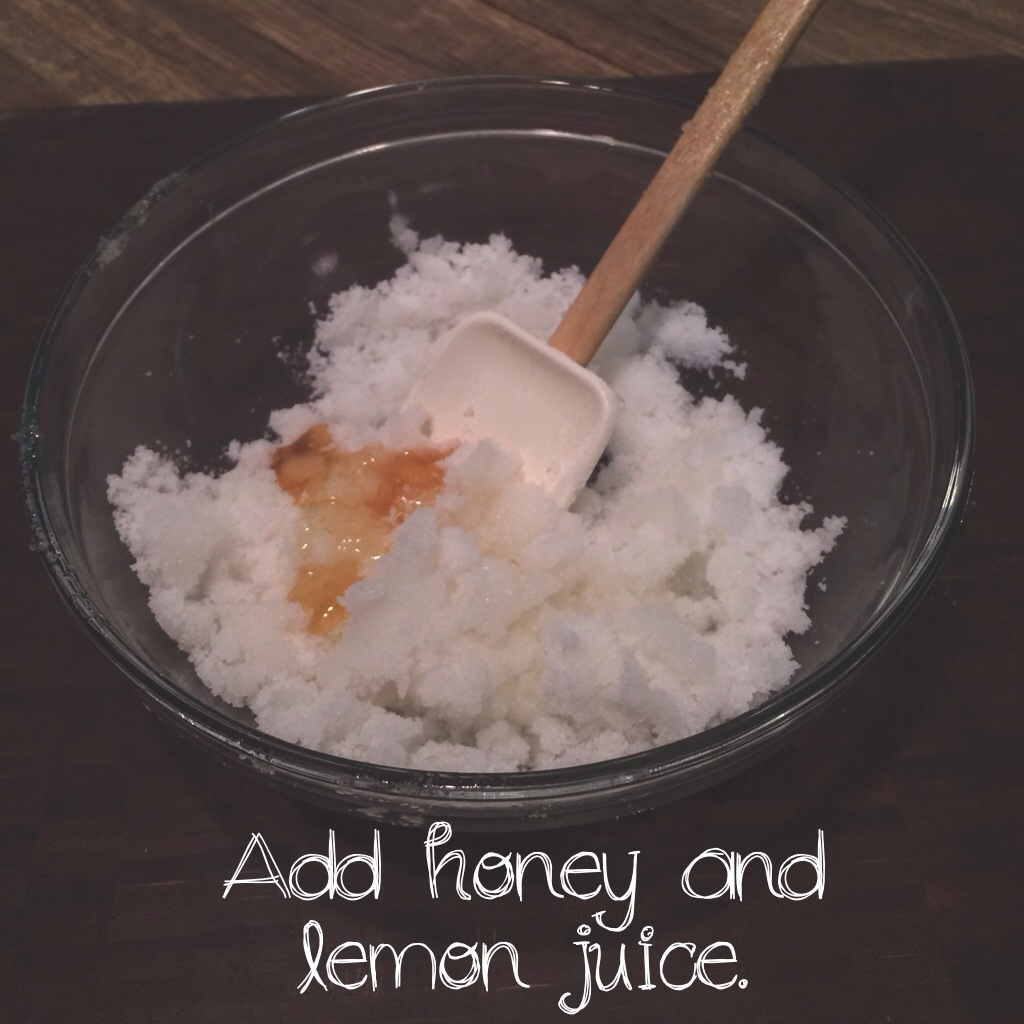 3. Mix well, making sure that the honey and lemon juice are well distributed through the sugar. The "hard" part is already over! (You can also add essential oils into the mix. I decided not to, simply because I didn't have any on hand. The scrub still smells amazing without them.)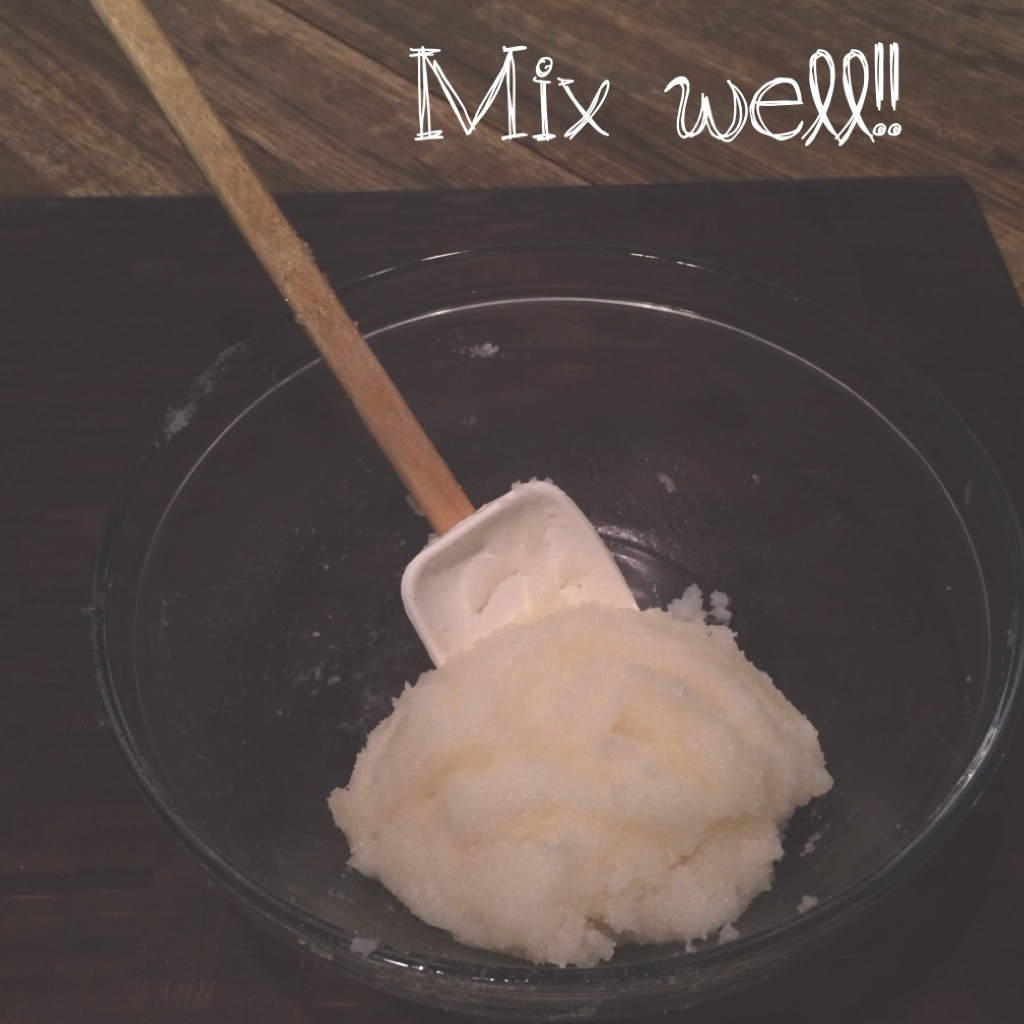 4. Now you can spoon your scrub into your jar. I got this jar in a three-pack from IKEA. It is a great size for a sweet gift. (And I still had some scrub left to keep for myself!)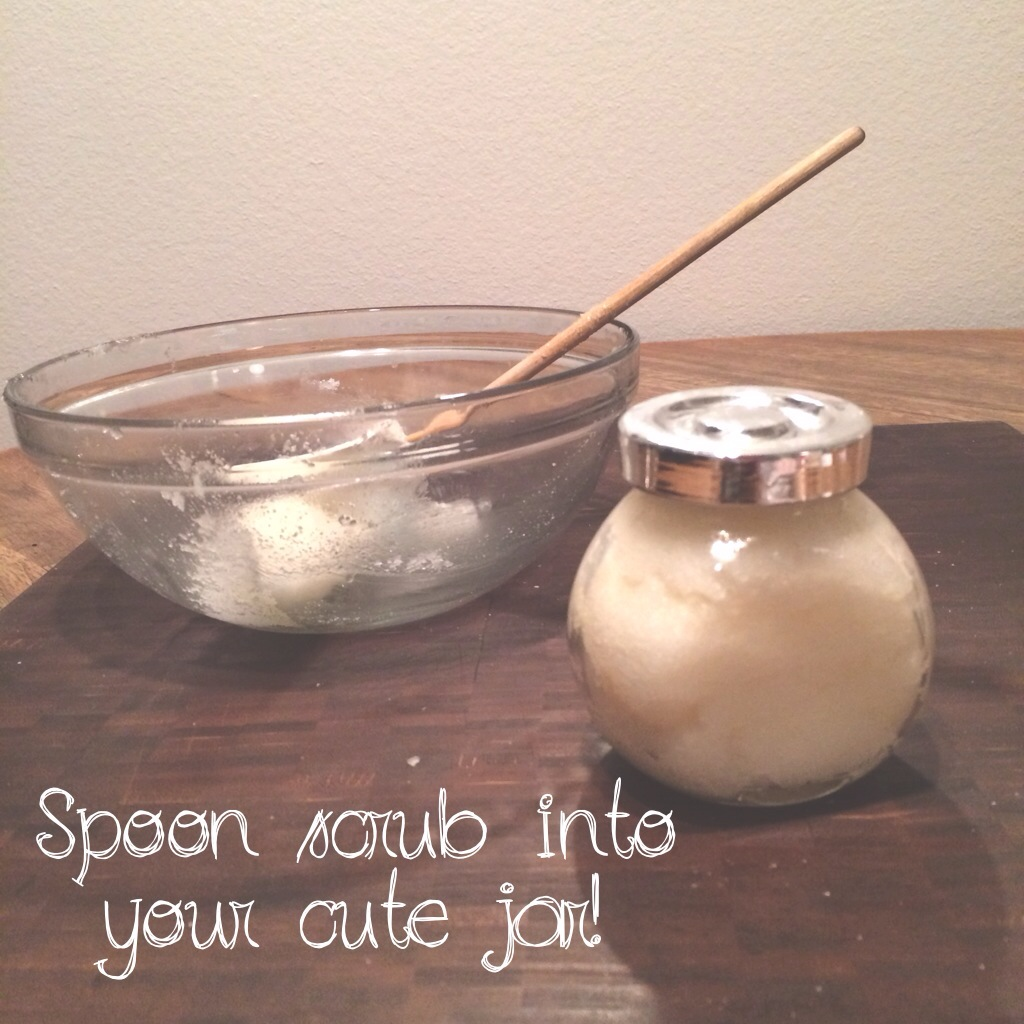 5. Package the scrub by attaching a spoon (if the mouth of your jar is fairly small, like mine). I got this cute ceramic spoon at Crate and Barrel, but any cocktail sized spoon will work well. Attach a note to encourage the receiver; it can be a "thank you," "Merry Christmas," or simply an "I appreciate your work" gift, as pictured.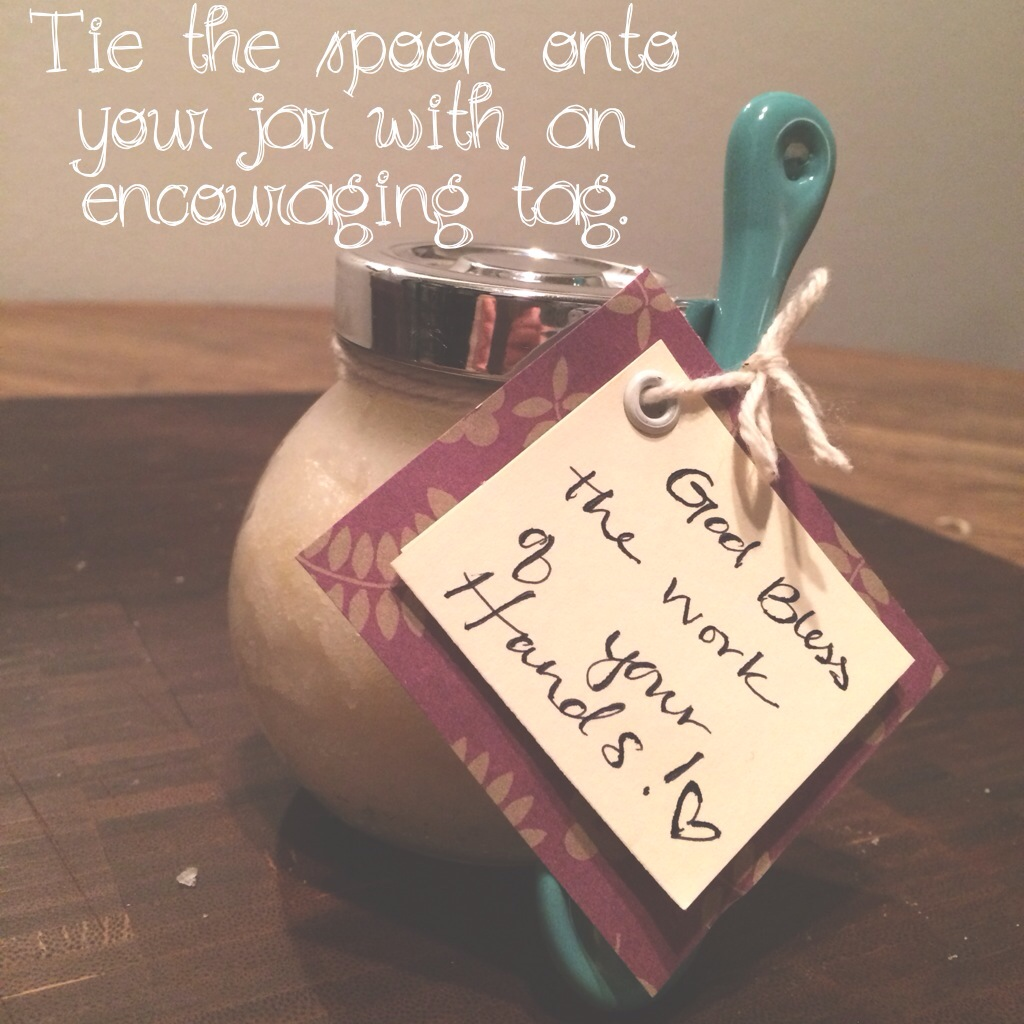 Now go make someone's day and share the love of Christ with those around you! (And don't forget to give your hands a nice beauty treatment with the extra!)
Natalie Wylie
There are currently no comments for this article.