Cinnamon Apple Dessert Chimichangas
Nov 03, 2014 / Comments (0) / Written by Natalie Wylie
What better way to connect with friends (or make new ones) than over dessert?! This Mexican twist on a classic American dessert is sure to please anyone and is a wonderful way to share love with those around you.
Ingredients:
Apple pie filling (If you want to make this really easy, you can buy it pre-made and skip the first few steps; otherwise, follow my lead.)
4 small apples (or 2 large) peeled and chopped
1 ½ c. water
¼ c. cornstarch
¾ c. sugar
½ tsp. cinnamon
¼ tsp. salt
1 Tbsp. lemon juice
Chimichangas:
Flour tortillas (4-5 large or 8-10 small)
½ cup sugar
1 Tbsp. cinnamon
Oil (of your choice, for frying)
Directions:
1. First, mix the water, cornstarch, sugar, cinnamon, salt, and lemon juice in a pot and heat over medium.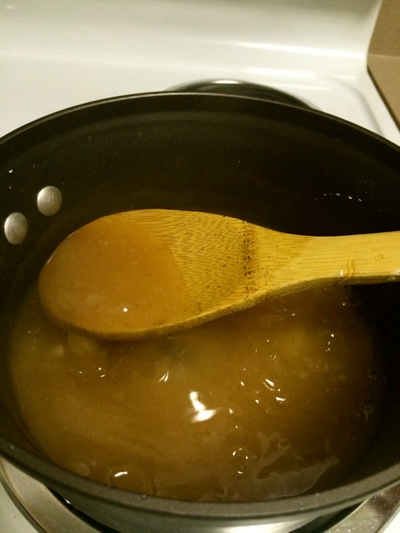 2. Stir/heat the mixture at medium heat for a few minutes until it has thickened up quite a bit.
3. Add the apples to the pot and lower the heat. Cook on low for about 10 minutes or until apples are tender.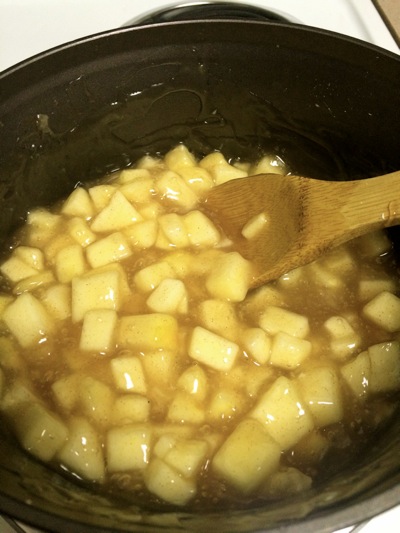 4. While your apples are cooking, mix the chimichanga sugar and cinnamon and spread a thin layer over a flat surface.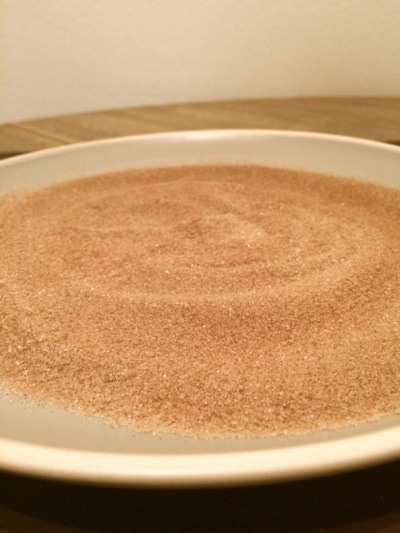 5. Spoon your apple mixture into the bottom half of the tortilla. Wrap it by folding the sides in first and then roll from the bottom up.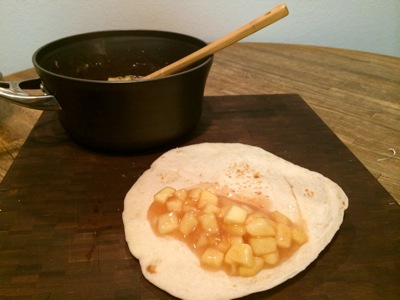 6. Heat the oil in a small frying pan and fry the chimichanga on each side until golden. Immediately place on a paper towel-covered plate to soak up the extra oil.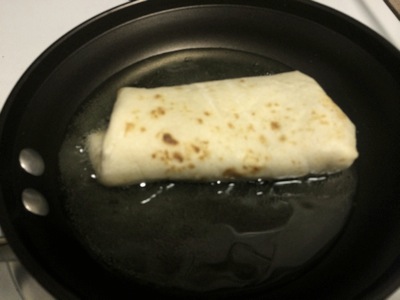 7. Quickly roll the chimichanga in the cinnamon sugar.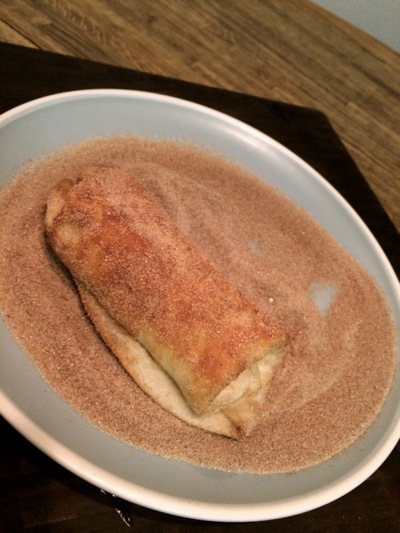 Dig in!
Warning: You may want to double the recipe because these are kind of hard to share.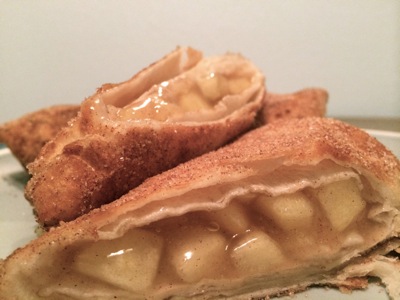 Natalie Wylie
There are currently no comments for this article.