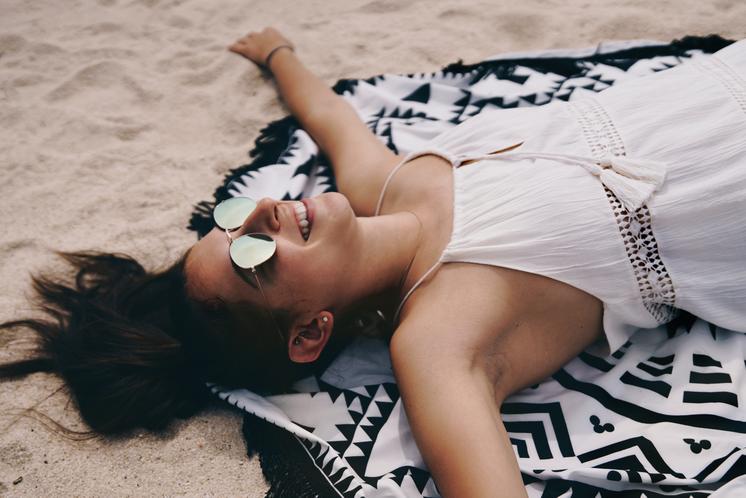 Be In The Now
Aug 16, 2018 / Comments (0) / Written by Frances Byrne
Do you ever feel like you're waiting to start living? We are constantly looking for the next best thing. We wait for the weekend, for the next vacation, to meet that special someone, to have children, for the promotion at work, for the next paycheck, for the next experience, and the list goes on.
Are we missing what is happening in the now because we are so caught up in what's next? I've never been a very patient person. I love adventure and meeting new people, and I get bored easily, so this has been a challenge in my life.
I do know that our God is a God of adventure and abundance. His Word is full of adventures and stories of men and women of God who experienced this very thing. God has uniquely designed each of us. Psalm 139:14 says, "I am fearfully and wonderfully made; marvelous are Your works, and that my soul knows very well." God knows our desires; He knows our deepest needs, our insecurities, and our anxious hearts.
I believe God wants us to learn from our past, be our best in the now, and anticipate the future with great hope and excitement. We should never look back at our old photos and say, "those were the good ol' days," nor miss what God is doing in our now by focusing on tomorrow.
When God took the children of Israel on their forty-year trek through the desert, He gave them what they needed for each day. They didn't have leftover manna from the day before, and they didn't get an abundant supply of manna to save for the next day (see Exodus 16:16-19). The Lord gave them fresh manna every day. But the Israelites complained about the good old days and longed to be back in their comfort zone in Egypt. Isn't it funny how when things in the now don't go the way we want or things get tough, we tend to look back at the past and only remember the good times? The children of Israel complained about the journey they were on.
Are you complaining about your journey? Don't miss what God is doing today. Each day brings an opportunity to glorify Him in your present circumstances. Wherever God has placed you may only be for a season. You don't know what tomorrow will bring. "Do not boast about tomorrow, for you do not know what a day may bring forth" (Proverbs 27:1). I love that each day doesn't have to be what yesterday was, it can be better—by choosing obedience, by choosing joy, and by choosing love.
Dear sisters, we are called to run this race with everything we have. You may be carrying a heavy burden and feel like you can't face tomorrow. Jesus said, "Take My yoke upon you and learn from Me, for I am gentle and lowly in heart, and you will find rest for your souls. For My yoke is easy and My burden is light" (Matthew 11:29-30). Take heart. Jesus can give you what you need to face today.
Here's what you can do to make the most of your now:
Learn from, grow from, and treasure the sweet memories from your past.
Enjoy your current journey. Ask God to open your eyes and ears so you can discern what His Spirit is saying to you in the now. "Open my eyes that I may see wonderful things in your law" (Psalm 119:18, NIV). "My sheep listen to my voice; I know them, and they follow me" (John 10:27, NIV).
Anticipate the future with great hope, excitement, and expectation. "There is surely a future hope for you, and your hope will not be cut off" (Proverbs 23:18).

God gives us what we need when we need it; His timing is always perfect.
Frances Byrne
There are currently no comments for this article.