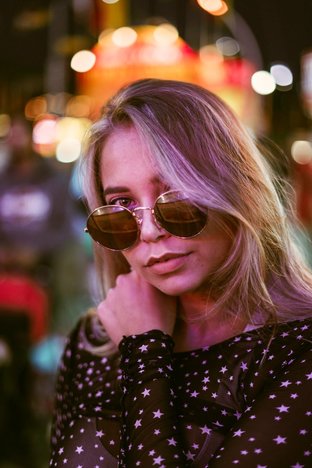 The Believer's Identity Crisis
Apr 02, 2018 / Comments (0) / Written by Natalie Wylie
You've probably heard the term midlife crisis, or even quarter-life crisis. Maybe you've experienced it. It's a transition period for middle-aged adults or young adults as their identity shifts to something different. It can be a confusing time that's full of uncertainty and low self-confidence. But did you know that believers can have a similar identity crisis? Maybe you're a new Christian and you expected a radical life change when you gave your life to the Lord, but you don't feel different. Or maybe you're a seasoned believer who has walked with the Lord for decades, but you still struggle with doubt, overwhelming emotions, and contradictory messages from the world that war against truth. So much of this battle is the result of the Enemy's attacks on our true identity. Let's dig into some of the lies we tend to succumb to and find out how to fight against them.

The world tells us to prove ourselves. Society constantly looks for markers of status, achievement, and success (whatever that is). Aside from that, our religious history documents hundreds of years of a system that required God's people to follow rules, present sacrifices, and continually work toward righteousness. So even in our freedom in Christ, we find ourselves trying to prove our standing, status, and relationship with God.
But Jesus. Ahh. Those two beautiful words change everything. The truth of who Jesus is and what He came to do means we are no longer slaves to the law, but grace is our new reality.
Our emotions sometimes feel like the most dependable things we can operate from. But emotions change and adjust as quickly as the shifting wind. We have a past, but it's not what is most true about us. Jesus said we have become a "new creation" (2 Corinthians 5:17). Our identity in the past is no longer the truest thing about us. What the Creator of heaven and earth speaks over us is the only thing that will never change. It's the only thing that we can put our hope in regarding our identity.
So who does God say a believer is?
A child of God (see John 1:12)
A temple of God, and His Spirit dwells in us (see 1 Corinthians 3:16; 6:19)
A saint (see Ephesians 1:1)
Righteous and holy (see Ephesians 4:24)
A citizen of heaven (see Philippians 3:20)
A son of light and not of darkness (see 1 Thessalonians 5:5)
An alien and stranger to this temporary world (see 1 Peter 2:11)
These are only a few statements the Bible offers to describe the true reality of those who have professed belief in Jesus as Lord. But what we feel does not always line up with what's true, so what do you do in those moments?
Go to the Father
Jesus reflected the Father's heart when He said, "Come to me, all you who are weary and burdened, and I will give you rest. Take my yoke upon you and learn from me, for I am gentle and humble in heart, and you will find rest for your souls. For my yoke is easy and my burden is light" (Matthew 11:28-30, NIV). In those times of confusion and doubt, first press in to the Father and His heart, confessing your doubt to Him and professing what you know is true regardless of what you are feeling.
Read Truth
Hebrews 4:12 says that "the word of God is living and active, sharper than any two-edged sword, piercing to the division of soul and of spirit" (ESV). The Word is full of truth, so in those moments of doubt, crack open the living Word of God and remind yourself of what the unchanging God has spoken over you.
Pursue Community
Galatians 6:2 encourages us to "carry each other's burdens, and in this way you will fulfill the law of Christ" (NIV). In seasons of difficulty, reach out to a fellow believer who undoubtedly understands the struggle of this life and ask them to hold your arms up for you when you feel too weak to do it yourself. You are not meant to do this life alone.
The more you do these three things, the more your true position (that you are all that God says you are) will begin to line up with your condition (what you experience on earth). The more truth you proclaim and believe for yourself, the more you will begin to see the goodness and hope that God has promised in the midst of trials. There is nothing that can separate you from the love of God (see Romans 8:38), and you have been given everything you need for life and godliness (see 2 Peter 1:3). So, sweet one, move forward through the haze of doubt and fear and walk in the victory of what you know to be the unchanging truth of your identity in Christ.
Natalie Wylie
There are currently no comments for this article.