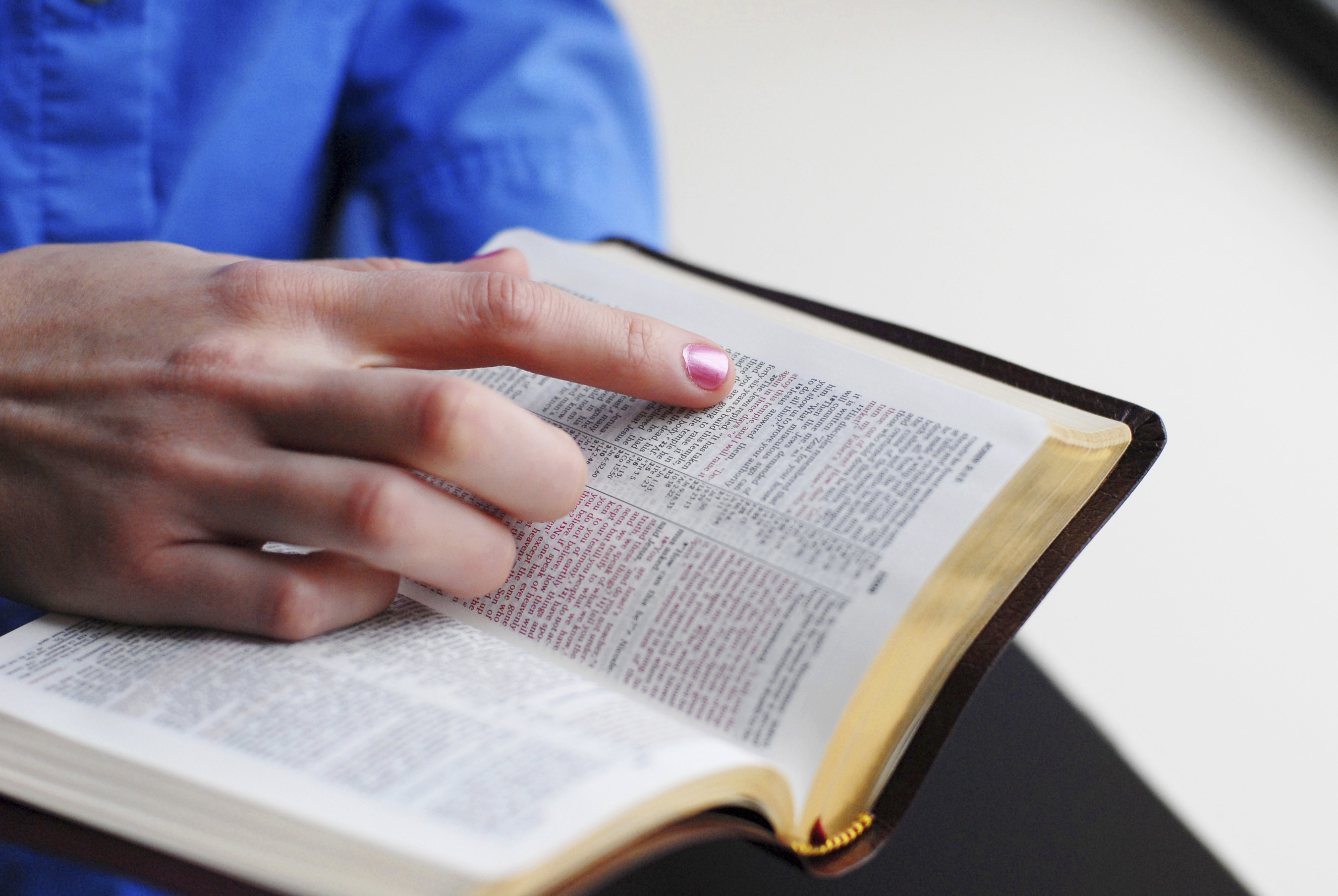 Life Saver
Feb 09, 2017 / Comments (0) / Written by Zanetta Romero
It was reported through news agencies around the country that on February 24, 2014, bus driver, Rickey Wagoner of Dayton, Ohio, was literally saved by his pocket Bible. Wagoner said he was working on an electrical problem with his bus when he was suddenly attacked, stabbed, and shot by three teens. Wagoner also told police that he was shot in the chest at close range, but his contemporary version of the Bible, The Message, stopped the bullets and saved his life. Friends, police, and media agreed there was obviously some kind of intervention involved in the incident otherwise Wagoner would not be alive.i Eugene Peterson, author of The Message, also heard the reports and said, "I've heard stories about that happening during the second World War. I'm glad to be in the club." ii
While stories like this from World War II have proven to be true, it turns out Rickey Wagoner's story was a terrible hoax. As investigators further researched, it appeared the knife and bullet wounds were self-inflicted, wounds of hesitation rather than defensive ones. His DNA was the only DNA found at the scene, and ballistic tests revealed the bullets would have easily gone through his chest if the Bible was in his pocket. But if the Bible was on the asphalt, bullets would not have penetrated it. Wagoner refused to comment on these findings and has not yet been charged with a crime. However, he probably will lose his job and is now pinned as a liar.iii
We don't know what motivated this man to make up such a story and mislead police and the public, but we do know he lied. Although he fabricated the event, there is some truth to his story; the Word of God can save a life.
All of us were liars at one time or another without the truth of the gospel. We lived a life without Jesus and didn't realize the powerful truth that could set us free (see John 8:31-32, 36). We might have fabricated stories, trying to gain fulfillment in things that could never really set us free. Maybe we were just hurting inside so badly that we wanted someone to notice us, so we lied. Praise the Lord for sending His Son, the Word who became flesh and dwelt among us, that we might behold His glory and come to know His grace and truth (see John 1:14). The very Word of God.
Let's examine ourselves by it.
First things first. Have you given your life to Jesus Christ? Romans 10:8-9 says, "'The word is near you, in your mouth and in your heart'…if you confess with your mouth the Lord Jesus and believe in your heart that God has raised Him from the dead, you will be saved." If you do this from your heart, even now, the Lord promises to save you. Then you will experience new life, the Word will come alive to you, and the chains of sin, which have kept you in bondage all these years, will fall off as the Son sets you free.
Is the Word of God your daily bread? Make it a point to spend time daily in the Word. God gave us the Bible that we might know Him and learn how to live a life that is pleasing to Him. Commit to at least twenty minutes each day. Oh, that we would be like Job and treasure the words of His mouth more than our necessary food (see Job 23:12)!
Is your sword in hand at all times? Ephesians 6:17 tells us that our sword is the Word of God. Stay alert! Watch out for our Enemy, the Devil. He is looking for someone to devour (see 1 Peter 5:8). It is with the Word that we fight and stand on truth.
Let's be equipped, ladies! Don't underestimate the Word of God. It is "living and powerful, and sharper than any two-edged sword, piercing even to the division of soul and spirit, and of joints and marrow, and is a discerner of the thoughts and intents of the heart" (Heb. 4:12). It truly can—and does—save lives.
[i] Sasha Goldstein, "Ohio bus driver saved after copy of Bible in chest pocket stops two bullets," February 24, 2014, http://www.nydailynews.com/news/crime/ohio-bus-driver-saved-copy-bible-stops-bullets-article-1.1700485, accessed 7/6/14.
ii Cristina Corbin, "Bible stops two bullets to save life of Ohio bus driver, police say," February 24, 2014, http://www.foxnews.com/us/2014/02/24/bible-stops-two-bullets-to-save-life-ohio-bus-driver-police-say/, accessed 7/6/14.
iii Rob Quinn, "Cops: Bus driver lied about Bible stopping bullets," June 19, 2014, http://www.usatoday.com/story/news/nation/2014/06/19/newser-bible-bullets-ohio-bus/10850447/, accessed 7/5/14.
Zanetta Romero
There are currently no comments for this article.