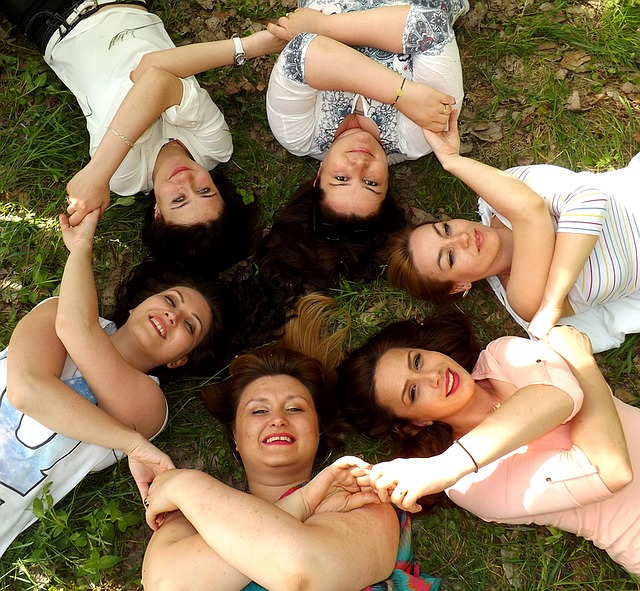 Syncing Our Life's Music: Confronting Disunity within the Church
Aug 15, 2016 / Comments (0) / Written by Natalie Wylie
Picture this: a clean sheet of paper bearing crisp lines, just waiting for a composer's pen to ink beautiful accompaniment to the heartfelt words of Psalm 23: "The Lord is my shepherd. I lack nothing. He makes me lie down in green pastures…" (v. 1-2, NIV). Now imagine the composer writing out the orchestration underneath the first musical stanza "BANG METAL TRASHCAN LIDS," followed by "DRAG NAILS ACROSS CHALKBOARD." Not exactly the musical backing you would expect for David's famous poem, right? Seems pretty disjointed, doesn't it?
Unfortunately, this is all too often how the world sees us as we try to reach out to them without confronting the disunity that lies within the people of our church. We may say all the right things, but the soundtrack of our lives does not play the right music. "But those things will work themselves out! We have to fulfill the great commission!" Ah, but just as compelling as Jesus' command to go unto all the world and make disciples is His prayer in John 17:
"I do not pray for these alone, but also for those who will believe in Me through their word; that they all may be one, as You, Father, are in Me, and I in You; that they also may be one in Us, that the world may believe that You sent Me. And the glory which You gave Me I have given them, that they may be one just as We are one: I in them, and You in Me; that they may be made perfect in one, and that the world may know that You have sent Me, and have loved them as You have loved Me" (vv. 20-23).
Notice the last line of that section—"the world will know." How will they know? Because we are unified. Is there a situation that comes to mind when you think of disunity in your own life? Keep it in mind as we move forward.
There are a few things to note and take hold of in regard to unity before we can see it take over a culture. First, it starts with the Father. Second, it must manifest with our faculties. Third, we must choose forgiveness. Finally, it has to play out in fellowship.
Father: Before you do anything else in regard to disunity, stop and pray. Go before the Lord. We already know that unity with the Father is His will. When we spend time in His presence and reading His Word, we know and clearly understand His unchanging personality and His will. When we are unified with the Father, we see His desire for unity among the brethren (see Psalm 133:1). If your heart is struggling to even desire unity, ask Him for it. He will do whatever we ask in His name (see John 14:13), and we know these things are in His name!
Faculties: We spend time daily with the Father, and now it's time to renew our minds about where we lack unity. It's likely that we have run scenarios over in our heads time and time again. It is also very likely that, over time, the details of a particular situation may have gotten slightly adjusted in our mind. We have filled in the gaps and made assumptions about the other person's side of the story. While we are certain that we know the truth, it's very possible that we confabulate or "replace missing information with something false [we] believe to be true." These stories are "lies, honestly told."1 Ask the Lord to show you where you've lied to yourself or others about the situation and come to terms with the fact that restoration and living under the will of God is eternally more important than being "right" or "justified." This is a humbling experience, but so necessary for restoration. Get your faculties (your mind!) in line with the Lord's and watch how He moves in this area of your life.
Forgiveness: Once we own our part of the situation, we must ask for forgiveness. First, from the Lord. If there's another person involved, go to them, confess, and humbly ask for their forgiveness, as well. Our hope is always that this will lead to them doing the same if it is needed. If they have wronged you, but are still not willing to admit it, you are still able—even commanded—to forgive them. I know, I know. It feels impossible. But remember, forgiveness only takes one person. (Reconciliation takes two.) Work through the process of forgiveness, and do not give up on praying for the other person to do the same.
Fellowship: If we've walked through the rest of the process and have seen the Lord bless our efforts, we must "Make every effort to live at peace with everyone and to be holy" (Heb. 12:14). Notice the word effort. Obedience to this command is not always easy. In fact, after a period of disunity it may take a lot of work and a lot of time to rebuild trust with another person. Do the work. Choose to be holy. If forgiveness has not been reciprocated at this point, make every effort to live at peace with that person. Kill them with kindness. Love them deeply. If your motive is pure, the Father will see and reward you, regardless of the outcome.
As we strive for unity with others, we glorify our Father who is in heaven. And when we are unified with the brethren, there is power! Power is exponential, so when unity is achieved inside the church, the Lord is able to use the church even more effectively to reach those outside. It is my prayer that we all would take a deep, hard look at our lives and allow the Lord to call these things out in us so that we may sync our life's music with the lyrics that our hearts sing.
This is a very condensed guide to working through disunity toward restoration. For a detailed approach, see Ken Sande's book The Peace Maker: A Biblical Guide to Resolving Personal Conflict. Alternatively or in addition to that, contact your local church to speak to a trained biblical counselor for further guidance.
Brené Brown, Rising Strong, New York, Spiegel & Grau, 2015, 81.
Natalie Wylie
There are currently no comments for this article.