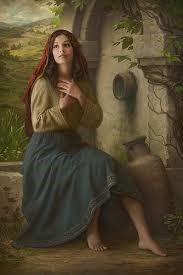 One Woman
Jul 11, 2016 / Comments (0) / Written by Zanetta Romero
The Go Green Initiative is a global environmental education program that trains schools to conserve natural resources for future generations and to protect human health through means of environmental stewardship. Training is free for teachers and volunteers as they learn to integrate environmental education into existing curriculum. The Go Green Initiative's mission is to provide training and tools to schools in order to create a "culture of conservation" within their community.
Amazingly, this initiative all started at the kitchen table of one woman, Jill Buck, who was concerned about the amount of waste being generated at her children's school and the use of unsafe pesticides around playgrounds in the community. She realized that parents and teachers could band together and initiate change in the community for the sake of protecting children's health. By September 2002, the Go Green Initiative was piloted at her children's elementary school. Today it is the fastest growing environmental action plan for schools and is taught in seventy-three countries and all fifty states in the U.S.
The choice of one woman brought about this global initiative. One woman. One woman's choice to make a difference. One woman who noticed the environment around her and its impact on her children. One woman who decided to come up with an action plan to help. One woman who understood that unity in her community was a necessity.
Jesus also knew the difference that one woman could make. Perhaps that is one of the reasons why He went out of His way to visit the Samaritan woman at the well in John 4. She was going about her daily routine when Jesus came to her. She didn't know she was speaking to her Messiah at first, but He certainly knew who she was. He knew He would save her and she would leave everything behind to run and tell others in her community about this Man she had met (see John 4:28-30). Her one testimony, her one decision to go and tell, would bring many to believe in Jesus (see vv. 41-42).
Do you know that your one decision to follow Christ can also have a lasting impact on others, including future generations? The story of Jill Buck and the story of the woman at the well have made an impact on the world and generations to come—and so can yours. Don't underestimate the power of your story. Rather, get motivated to initiate change in your community as these ladies did.
GO! Tell others the marvelous things the Lord has done for you (see Psalm 107:2).
Give. You have true riches: the answer of salvation that a lost world needs to know (see 2 Peter 1:3).
Research. Continue to get to know the Lord, for without Him, you can do nothing (see John 15:5).
Engage. Don't be afraid to share your story. Be ready to do so at all times (see 2 Timothy 4:2).
Entrust. The outcome is the Lord's. As we walk in obedience, He determines the outcome (see 2 Timothy 2:19).
Notice others. So many around you have no hope and need to know the Jesus you know (see 1 Peter 3:15).
Let's run this race with endurance, ladies! Our one story, our one decision to go and tell holds lasting results and can impact future generations. There is great power in the one who is willing to make a difference. Jesus has saved us and made all things new in our lives (see 2 Corinthians 5:17). He caused our blind eyes to see and our hearts to be changed. He left us His Word as our guide and His Spirit to empower us for this mission. Let's not waste our time but rather get ready and choose to "go green" daily!
[i] gogreeninitiative.org, "Go Green Initiative," 2014, https://gogreeninitiative.org/wp/, accessed 4/4/15.
Zanetta Romero
There are currently no comments for this article.