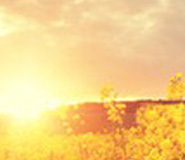 Be Like Barnabas
Aug 27, 2015 / Comments (0) / Written by Maria Pardo
Have you ever thought about getting a name change? When you marry, you take on another name, a new identity. Those who follow Jesus Christ also gain a new name: Christian. In Christ, we also begin to identify ourselves as children of God, taking on His likeness.
Then news of these things came to the ears of the church in Jerusalem, and they sent out Barnabas to go as far as Antioch. When he came and had seen the grace of God, he was glad, and encouraged them all that with purpose of heart they should continue with the Lord. For he was a good man, full of the Holy Spirit and of faith. And a great many people were added to the Lord. (Acts11:22-24)
Barnabas was a man who gained a name change. His name was Joses, but since he was known for encouraging others, fellow believers changed his name to Barnabas, which means son of encouragement. What are you known for?
By definition, to encourage is to inspire, promote, and stimulate the heart of another person. In Christ, we encourage through God's power. It isn't empty words we use, but sincerity and truth from God's Word.
How often so many of us go through our days with to-do lists in hand, our thoughts taken captive by events and activities. When was the last time you gave a word of encouragement to your friend, spouse, or children? It can be as simple as asking how their day was or saying, "I appreciate you."
Discouragement comes into our lives in many ways. We are prone to allow our hearts to be let down. In our lives, reading the news, hearing of tragedy upon tragedy, battling depression, and being deprived of strength and courage are like diseases that have become pandemic. We should remember this world is not our home—we are bound for a better destination in Christ. Hope is desirable, yet unknown to most. But we as Christians have more cause for hope and courage than anyone else.
Be the tool in God's hand to lift up the eyes of those around you and extend hope to them. Who have you encouraged lately? Have you been looking down around you, or upward to the hope you have in Christ?
Here is a simple exercise for us to be encouraged and be a Barnabas to one another.
Look up. Turn your eyes from yourself and your situation; turn them toward Jesus and the hope He gives (see Ps. 31:24; Isa. 51:6; Rom. 5:1-5; Heb. 12:1-3).
Listen to others. Encourage them by praying for them and sincerely asking, "How are you today?" Be sensitive to the needs of others and consider that they have burdens to carry (see Eph. 4:32, Prov. 22:11, Col. 3:8-10).
Let it be known. Proverbs 15:23 says, "A man has joy by the answer of his mouth, and a word spoken in due season, how good it is!" Consider the needs of those around you, and instead of talking about the bad news or weather, let your speech be sprinkled with the hope of God (see Col. 4:6; Prov. 13:30; Heb. 3:13).

William Barclay wrote, "It is easy to laugh at men's ideals; it is easy to pour cold water on their enthusiasm; it is easy to discourage others. The world is full of discouragers. We have a Christian duty to encourage one another. Many a time a word of praise or thanks or appreciation or cheer has kept a man on his feet. Blessed is the man who speaks such a word."

While we may not always have the right words, we can make the effort to encourage one person this week. Maybe you need to tell your husband how much he means to you or tell your children what joy their laughter brings or that they are a gift from God. Perhaps a discouraged coworker needs words of affirmation. You can encourage them and lift up their countenance by following Barnabas's example.

"Encourage the exhausted, and strengthen the feeble" (Isaiah 35:3, NASB).
Maria Pardo
There are currently no comments for this article.