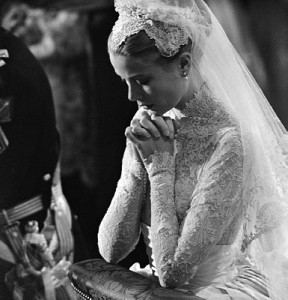 For Better or for Worse
Feb 04, 2015 / Comments (0) / Written by Zanetta Romero
The Vow is a 2012 Hollywood film featuring Rachel McAdams and Channing Tatum which is based on the true story of Kim and Krickitt Carpenter. After ten weeks into their marriage the couple was in a serious car accident. Krickitt suffered a brain trauma in which her memory of her relationship with Kim was completely erased. Krickitt awoke twenty-one days after the accident with severe amnesia. She didn't recognize anything around her, not even her husband. It took two years for her to learn the basics of walking, talking and eating again but she still had not regained the memory of her husband and marriage. Amazingly enough, Kim stuck by her side though he was not recognized. When interviewed Kim stated "I made that promise before the Lord," he said. "You make that promise, you keep the promise. If you're going to say something, act on your word. Be a man or woman of your word." The Carpenter's made a decision to renew their vows and stay committed. Today, over twenty years later, they are still married and have been blessed with two children. Although Krickett never regained her memory they pressed forward and have been making new ones ever since. What a beautiful story of God's grace and reflection of His love for us. He is our Husband (Isaiah 54:5) and chooses to stick with us. For better or for worse. Even when we forget Him. Though we may not ever experience the same trauma as the Carpenter family, there are circumstances in life that cause us to forget our first love. Throughout scripture God warns His people to remember Him but so often we forget. Deuteronomy 15:15 states "you shall remember that you were a slave in the land of Egypt, and the Lord your God redeemed you; therefore I command you this thing today." We must not forget our own "Egypt" and what we personally have been redeemed from. Most times we forget God's goodness, grace and our vows to Him because we tend to start focusing on our circumstances and trials of life rather than having faith in our Lord, our Husband. We need to shift our focus onto the things that we cannot see (Hebrews 11:1) and come back to intimacy with our first love.
Are you ready to give your hand in marriage again to the One who loves you and has not left your side?
Confess your memory loss- He is willing and waiting to forgive you (1 John 1:9). Jesus is still calling people to remember and come back to their first Love. "Nevertheless I have this against you, that you have left your first love. 5 Remember therefore from where you have fallen; repent and do the first works, or else I will come to you quickly and remove your lampstand from its place—unless you repent (Revelation 2:4-5).
Renew your vows- Commit your life to Jesus again. For better or for worse. He loves you with an everlasting love. In His loving kindness He is drawing you back to Himself (Jeremiah 31:3).
Date your Mate- The Lord Himself tells us in Isaiah 54:5 that He is our Husband. Spend time with Him. Plan a date. Literally set a time to meet with your Husband and get to know Him again. Dig into His word. He is sure to speak and love on you.
Like Kim, the Lord is committed to fulfilling His vows to you. Let's also be a woman of our word and commit to the one Man who has never left or forsaken us. Let's start making new memories today!
For better or for worse. Till death do us part.
Zanetta Romero
There are currently no comments for this article.