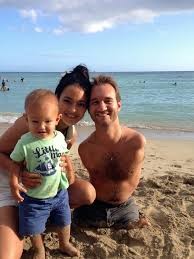 Get a New Perspective
Jan 14, 2015 / Comments (0) / Written by Zanetta Romero
Life Without Limbs is a ministry led by Nick Vujicic, whose goal is to bring the message of hope found in Jesus Christ to a lost world. Nick was born without arms and legs and given no reason for this medical condition. Understandably, he faced countless challenges and obstacles, but God has given him the strength to preach the gospel and use his disability to tell others how valuable each of us is to God and how much He loves us. i
As a child, Nick went through a period of depression. He did not understand how God could use his life and why he was born this way. But at the age of fifteen, Nick sealed his faith in God, and from then, he has been on an amazing journey inspiring people all over the world as he tells them about the hope found only in Jesus Christ. God has used Nick in countless schools, churches, prisons, orphanages, hospitals, stadiums, and in face-to-face encounters to tell people how very precious they are to God. Nick encourages others about God's love for them and speaks the truth of how each of us has a specific calling as a believer in Jesus Christ. God created us just the way we are and has a plan for us. The Lord has blessed Nick in abundance for his faithfulness and thankfulness as He uses him to bring many people to faith in Jesus. Over the past two years, the Lord has further blessed him with a beautiful wife and a healthy baby boy. Nick says that God didn't give healing of his body, but He did give him restoration of his soul. ii
Nick's testimony and powerful, Spirit-filled sermons give great glory to God and are producing much fruit. His reality should cause us to reflect on our own lives and give us new perspective. Are we allowing the Holy Spirit to use our "disabilities" to bring others to faith in Jesus, or are we so self-focused that we cannot yet see clearly?
Let us examine ourselves and live out the fullness of our holy calling that the Lord saved us for. God "saved us and called us to a holy calling, not because of our works but because of His own purpose and grace, which he gave us in Christ Jesus before the ages began" (2 Tim. 1:9, ESV)
Fix your mind on your blessings and what you are thankful for. Start with your salvation. Give thanks always for everything, whether good or bad (see Eph. 5:20), for this is God's will for you (see 1 Thess. 5:18).
Others: Don't just focus on your hopes and aspirations, but also look out for the needs and interests of others. Esteem others higher than yourself (see Phil. 2:3-5).
Center: Let Christ rule and reign in your heart. Keep Him as the center and focus of your life. As you seek first the kingdom of God and His righteousness, all things will be added unto you (see Matt. 6:33).
Understand what the will of God is for your life (see 1 Chron. 28:9; Prov. 2:4-6).
Scripture: The practical tips given above cannot be done apart from Scripture. God's Word and the power contained in it are essential. We must desire His Word more than our necessary food (see Job 23:12). Its power will unlock things we have never known. The Word of God is life-changing and will help us shift our focus as we not only read it, but do it (see James 1:22).
Oh, loved ones, that we would apply these things and begin to grasp God's holy calling for our lives. He has good thoughts about us, thoughts of peace and not of evil, to give us a future and a hope (see Jer. 29:11). He promises that He uses all things and works them together for good to those who love Him and are called according to His purpose (see Rom. 8:28). God may not heal us physically or change our circumstances, but He certainly can restore our soul and use our lives to glorify His name and bring many people to saving faith in Jesus. Now that's a life worth living!
[i] Nick Vujicic, Attitude is Altitude, About Nick: His Story, 2013, http://www.attitudeisaltitude.com/about-nick-his-story, accessed October 5, 2014.
[i][i] Life without Limbs, Copyright 2014, http://www.lifewithoutlimbs.org/about-life-without-limbs/, accessed October 5, 2014.
Zanetta Romero
There are currently no comments for this article.