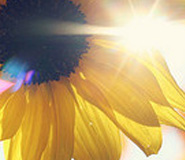 The Fellowship of Women
Aug 29, 2013 / Comments (1) / Written by Georgia Hook
If you know me very well, you know that Titus 2:3-5 is a passage that is near and dear to me.
Likewise, teach the older women to be reverent in the way they live, not to be slanderers or addicted to much wine, but to teach what is good. Then they can urge the younger women to love their husbands and children, to be self-controlled and pure, to be busy at home, to be kind, and to be subject to their husbands, so that no one will malign the word of God (NIV).
I think the reason this is so important to me is that I have been so shaped by older women. I comprehend the power of an older woman's love poured out on a younger woman. I want to share a passage written by one of my favorite authors, Wendell Berry. He writes fictional stories about a community of people in Kentucky, but somehow, they don't seem fictional at all! This story is from the perspective of Mary Penn, a young city girl turned farmer's wife, and is set sometime in the 1940s or 50s.
Josie Tom was a plump, pretty, happy woman, childless but the mother of any child in reach. Mary Penn loved her the best, perhaps, but she loved them all. They were only in their late thirties or early forties, but to Mary they seemed to belong to the ageless, eternal generation of mothers, unimaginably older and more experienced than herself. She called them Miss Josie, Miss Daisy, and Miss Thelma. They warmed and sheltered her. Sometimes she could just have tossed herself at them like a little girl to be hugged.
They were capable, unasking, generous, humorous women, and sometimes, among themselves, they were raucous and free, unlike the other women she had known. On their way home from picking blackberries one afternoon, they had to get through a new barbed wire fence. Josie Tom held two wires apart while the other four gathered their skirts, leaned down, and straddled through. Josie Tom handed their filled buckets over. And then Josie Braymer held the wires apart, and Josie Tom, stooping through, got the back of her dress hung on the top wire.
"I KNEW it!" she said, and she began to laugh.
They all laughed, and nobody laughed more than Josie Tom, who was standing spraddled and stooped, helpless to move without tearing her dress.
"Josie Braymer," she said, "are you going to just stand there, or are you going to unhook me from this [blame] fence?"
And there on the ridgetop in the low sunlight they danced the dance of women laughing, bending and straightening, raising and lowering their hands, swaying and stepping with their heads back.
The fellowship of women, particularly women who seek the Lord, is something very precious. I think about Berry's description of the older women, "capable, unasking, generous, humorous... raucous and free," and the faces of many women enter my mind. When I was a brand-new mother in Hawaii, far from my home and family, these were the kind of women who came to my rescue. We went to a tiny church in Palolo Valley. They would say things to me like, "You look so beautiful! You've just given birth... we are so honored to have you here with us! Please sit here!" And they would clear the best seat in the room, insisting that I sit there. As time went on, they would also say things like, "Do you know that Nathan is biting an electrical cord?" ... "Wheat bread next time, mom!" ... "You're not doing anyone any favors by not spanking him." ... "You can't expect Gary to listen to everything you have to say!" They loved me and refused to give up on me when I was overwhelmed with life, completely unlovable, self righteousyou name it. There was no hiding who I was, but they loved me anywaywith that unconditional love that can only come from God.
I want to be like they werethe way my own mom and grandmas wereloving the people God tells me to love, without asking for anything in return, sharing openly about what I have been through if it will help someone, and putting my schedule aside when the Holy Spirit prompts me to. Honestly, it can be exhausting. But I'm sure I exhausted those Palolo Valley women too! Remember your mentors by name today. Some of mine were Denise Hassell, Trisha Lamb, Trisha Schell, Karen Makishima, Denise Mastumoto, Marcie Hunkin, Ardis Curd, Smee Plank... the list could go on and on. Honor God and return the blessing by reaching out to the younger women in your life. There is always someone younger. I even see my teenage daughter doing this! Be generous. Go out of your way. Get a little dirty (there might be spit-up involved!). Give of your precious time. Give of yourself. Sure, it's demandingbut it's fun too! Be the older woman with her arms open to the one who needs a little warmth and shelter. Share the secrets you've learned along the way. And make it fun whenever you candon't forget to dance the dance of women laughing!
And as for you, brothers and sisters, never tire of doing what is good. (2 Thessalonians 3:13, NIV)
Georgia Hook
Thanks for teaching Gods Word.
Posted Mar 11, 2014 05:42:47 PM by Elzie Wymer