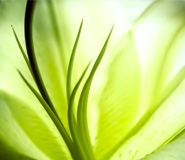 Prepare for Pressure
Jul 09, 2013 / Comments (1) / Written by Jaime Carrillo
Corrie ten Boom said, "Never be afraid to trust an unknown future to a known God."

What a powerful statement! But how do we walk that out? What does that look like? How do we prepare ourselves for what God has called us to? How can we prepare ourselves for the obstacles, the trials, and the snags and snares that lie on the road ahead?
It will most certainly take faith and courage to walk the path set before us. But how do we know if we have faith? Well, apply pressure of course. That's how we really know if we have faith. When the pressure comes, what is our stock response? When the diagnosis comes in, when the kids go rogue, when the pink slip comes in--do we trust in what the Word of God says about our lives and His love for us? Do we believe that He is good? Are we fully convinced--without a shadow of a doubt--that "we are more than conquerors through Him who loved us... That neither death nor life, nor angels nor principalities nor powers, nor things present nor things to come, nor height nor depth, nor any other created thing, shall be able to separate us from the love of God which is in Christ Jesus our Lord" (Rom. 8:37-39)?
Mark 4:26-29 says "The kingdom of God is as if a man should scatter seed on the ground, and should sleep by night and rise by day, and the seed should sprout and grow, he himself does not know how. For the earth yields crops by itself: first the blade, then the head, after that the full grain in the head. But when the grain ripens, immediately he puts in the sickle, because the harvest has come."
The seed is the Word of God, and the ground is your heart. What comes out is directly related to what was sown in. If you're sowing the Word of God in your heart, you can be sure that it will incubate, take root, and produce a crop. If you're sowing something other than the Word of God, you can be sure that it will incubate, take root, and produce a crop.
We can tell ourselves we have faith and can speak Scripture with our mouths, but unless our hearts are in agreement with God's Word, fully persuaded, we can become double-minded. When we truly believe the Word of God, there is a steadfastness that's affixed to the fact that God cannot lie, and that assurance produces hope that anchors the soul (see Heb. 6:17-19).
If "faith comes by hearing, and hearing by the word of God" (Rom. 10:17), then we must saturate ourselves with the Word of God night and day so that we can grow our faith. We must grow our faith so that when the pressure comes--and as surely as the sun rises, it will come--we can stand against that pressure, allowing patience to produce the kind of maturity in our lives that is perfect and complete, lacking nothing (see James 1:2-6).
We can't predict what's around the corner, but through the Word of God, which is our weapon, the sword of the Spirit (see Eph. 6:17), we can prepare our hearts and minds to face pressure. We can remember that the same Spirit who raised Christ from the dead lives in us (see Romans 8:11), that we can do all things through Christ who strengthens us (see Philippians 4:13), and that He has given us His peace: "Peace I leave with you, My peace I give to you; not as the world gives do I give to you. Let not your heart be troubled, neither let it be afraid" (John 14:27).
Jaime Carrillo
Jaimie, this script is a jump start for me to look forward to the start of the August bible study. I have a friend who is part of your group and I plan on making this a part of my life. I know JESUS as my personal savior but not always as my LORD. I long for peace in my life so that I may show others the LOVE OF GOD. Bless you.
Posted Jul 27, 2014 09:27:00 AM by Evah