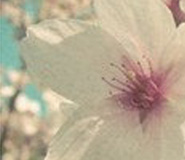 Sowing Seeds
Jan 29, 2013 / Comments (0) / Written by Jaime Carrillo
An optimist stays up until midnight to see the new year in. A pessimist stays up to make sure the old year leaves. -- Bill Vaughan
So which are you? Did you stay up to bring the new year in? Well, I'd like to think of myself as an optimist...at the stroke of midnight, my husband and I shared a kiss, took communion, and prayed in the new year with excitement. Excited for the endless possibilities that lay before us, praying for wisdom and discernment to recognize opportunities and the courage to seize them. We prayed for family and friends, our nation, and for hearts that break at the things that break the heart of God. I resolved to laugh more, dance more, drink more tea, savor more moments, and to be more intentional with my thoughts and time -- to choose joy and take the time to encourage others more often.
I am reminded of the letters that Paul, Timothy, John, and James sent to believers to encourage them. When I think more intently on the times they were living in and the circumstances that surrounded them, I acknowledge that those were perilous times indeed. And yet, these days aren't much different, perhaps they are even worse in some ways -- many ways.
And so sweet sisters, let me seize this opportunity to edify you, drench you in love, and encourage you to keep sowing the good news of the gospel right where you are, right where God has planted you. Let me remind you that this world around us is dying, people are dying inside, struggling with depression, loneliness, acceptance, purpose, and meaning in life....and many many other things....the bondage of addiction and the pressures of trying to be perfect, trying to "keep up," lost in the pursuit of things they think will satisfy the longing in their soul, only to find themselves just as empty as before.
I am reminded of when Jesus spoke to the woman at the well and said "Whoever drinks of this water will thirst again, but whoever drinks of the water that I shall give him will never thirst. But the water that I shall give him will become in him a fountain of water springing up into everlasting life" (John 4:13-14, emphasis added).
We have been given words of life to share with a dying world, and the time of our testimony will soon end. We must try and capture their hearts before it's too late! Each and every one of you have been given many special gifts, unique and custom to who He made you to be!! Praise God!! Keep shining that light sweet sisters, it shines brightly in dark places. Use those gifts to bring Him glory, and keep fighting the good fight. Keep running the race passionately, throwing off everything that hinders!
Always remember and rest hard on the fact that God loves you -- 24/7 -- because that's His style. He loves you enough to watch over you and take over your scene when He wills it necessary. He is our help when there is danger -- clear and present.
Let not your heart grow weary in these trying times; hold fast to what you know to be true. Yes, let truth be a strong pillar around you. Continue to nourish your soul by feasting on His Word; it is lamp unto your feet and a light unto your path. Run into His presence and let your heart take refuge there. Rest at His feet, where the living water will quench your thirst and refresh you. Watch for the wolves, be wary and watchful, guarding your heart and mind in Christ Jesus, and putting on the whole armor of God.
Continue to be steadfast in love. Love love love. It is the love of Christ that melts even the hardest of hearts.
I thank God for you, and pray that your faith be strengthened with each passing day, keep sowing those seeds!!!
May "the Lord bless you and keep you; the Lord make His face shine upon you, and be gracious to you; the Lord lift up His countenance upon you, and give you peace" (Num. 6:24-26).
Jaime Carrillo
There are currently no comments for this article.