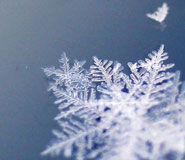 What Other King Leaves His Throne?
Dec 27, 2012 / Comments (0) / Written by Zanetta Romero
The other morning I woke up with a song in my heart. The same chorus was playing over and over again: "What other king leaves his throne?"
I had plans to share something different with you this month but the Lord has brought this same chorus back to my heart and it hasn't left. As I ponder this and jot down my thoughts, I feel it best to share a personal journal entry.
December 17, 2012
Woke up with lyrics playing over and over in my head. "What other king leaves his throne?"
Wow, Father, what an amazing thought! You, Jesus, came down to earth that I might become rich (see 2 Cor. 8:9). You became a Servant that I might be set free (see Phil. 2:1-12). You were perfect, yet treated like a criminal, even to the point of being nailed to a cross, and on that cross You became sin for me (see 2 Cor. 5:21)! And now You live to intercede for me (see Romans 8:26) and You, Father, see Jesus instead of me. You see what and who I am in Christ. You do not see my past, or my present, or my future mistakes. You hold no grudges. You don't take away the free gift of salvation that You've already given to me. You forgive me, You answer my prayers, You provide for me, You teach me, and You are shaping and molding me into the image of Christ. You walk with me in the valleys and mount me up on wings like eagles in the storms. You work all things together for my good and Your perfect purpose (see Romans 8:28). You are God, Immanuel, God with me. You will never leave me nor forsake me. You restore my soul. Nothing can ever separate me from Your love (see Romans 8:34-35). Oh Lord, You are the ultimate gift! I love You! Thank You for this great gift, the gift that keeps on givingJesus.
As I type this out, I cannot help but be so incredibly thankful. The King of kings, Lord of lords, Jesus left all the riches of heaven, He left His throne and came here. God, in human flesh for the main purpose of shedding that same flesh and becoming sin for us. Dying the death we deserved. When predicting His death on the cross Jesus said, "Now My soul is troubled, and what shall I say? 'Father, save Me from this hour'? But for this purpose I came to this hour. Father, glorify Your name" (John 12:27-28). It was His purpose, no matter how painful, to live in obedience to the Father and fulfill His purpose. He did it! It is finished! That's true love, ladies.
Jesus came here as a baby, in the flesh. I pray we remember and acknowledge Him this Christmas. It is my prayer that if you have not come to know Jesus, that you would choose to believe and surrender. Scripture says that if you believe in your heart and confess with your mouth that Jesus is Lord, you will be saved (see Romans 10:9-11).
Ask yourself, what other king would leave his throne personally and die to save you? There is no other. Jesus.
"For there is born to you this day in the city of David a Savior, who is Christ the Lord" (Luke 2:11).
Zanetta Romero
There are currently no comments for this article.