Lenya's Corner
Thursday, May 09, 2013 |
Comments (0)
| Written by Lenya Heitzig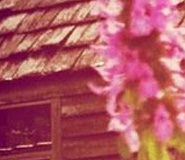 One of the teachings I had from the fall semester is this month's devotion; we meet the Provider, Jehovah Jireh.
Founding Father Thomas Paine wrote The American Crisis to bolster soldiers tempted to retreat during the American Revolution. While suffering deprivation, hostile living conditions, and savage attacks, their businesses at home failed and their families languished in poverty.
One South Carolinian farmer's wife, Eliza Pinckney, described her situation: "My property pulled to pieces, burnt and destroyed, my money of no value, my children sick and prisoners." Most children did not survive infancy. Parents refrained from naming a baby until they reached two years old. Until that age, parents called babies "our little visitor" or "my little angel."

"These are the times that try men's souls. The summer soldier and the sunshine patriot will, in this crisis, shrink from the service of their country; but he that stands it now, deserves the love and thanks of man and woman. Tyranny, like hell, is not easily conquered; yet we have this consolation with us, that the harder the conflict, the more glorious the triumph. What we obtain too cheap, we esteem too lightly: it is dearness only that gives everything its value."
Modern Americans view a long line a Starbucks, no access to cable TV, or riding public transportation as a trial. The biblical view holds much higher stakes:
Job: "When He has tested me, I shall come forth as gold" (Job 23:10).
Jeremiah: "You have tested my heart toward you" (Jer. 12:3).

Israel: "God led you...these 40 years in the wilderness, to humble you and test you, to know what was in your heart, whether you would keep His commandments " (Deut. 8:2).
When Abraham was 75, God called him to a life of faith in leaving his father. When Abraham met Jehovah Jireh, he was 100 years old and facing his greatest "trial of the soul." God tested him with the object most valued by the patriarch, his only son. Twenty years had passed between Genesis 21 when Ishmael was banished and when Isaac was born. His "only son" was mature. With a name that means "laughter," Isaac brought delight to his parent and embodied the very promises of God. In meeting Jehovah Jireh, Abraham's faith was stretched to the limits.

Do you know the Lord who will provide for all of your needs, physical, emotional, mental, and spiritual? Meet the God who you can trust in all circumstances.
Jehovah Jireh (The Lord Provides)
This name of God is a compound of two names. Jehovah imparts the fundamentals about God: He is the self-existent God of righteousness and holiness, a God of revelation who makes and keeps His promises. The second name, Jireh, means the Lord will provide, with the additional meaning of "pre-vision." In other words, God knows how events unfold before they occur.
As with other compound names of God, the second name Jireh points to a historical incident; in this case, God's command that Abraham sacrifice his son.
"Take now your son, your only son Isaac, whom you love, and go to the land of Moriah, and offer him there as a burnt offering on one of the mountains of which I shall tell you" (Gen. 22:2).
This was the moment of truth in Abraham's life, the zenith of his faith in God. After decades of childlessness, God blessed him with a son, and now, unimaginably, God told him to take that son and sacrifice him on Mount Moriah.
This was the test to end all tests. Without objection, Abraham obeyed God's command. His life of challenges and faith culminated in glorious commitment and absolute trust in God, even though he didn't understand His methods or His motives.
When Abraham's knife was raised over the bound body of his precious, only son, God intervened: "Abraham, Abraham! Do not lay your hand on the lad, or do anything to him; for now I know that you fear God, since you have not withheld your son, your only son, from Me" (Gen. 22:11-12).
And then, Jehovah Jireh provided a sacrifice of His own. In a beautiful picture of the future provision of God's only Son for our sins, He provided a ram caught in a thicket, his head ringed with a crown of thorns.

Lenya Heitzig
Lenya Heitzig is an award-winning author, popular Bible teacher, and a sought after speaker at women's conferences and retreats worldwide. She is the author of Holy Moments: Recognizing God's Fingerprints on Your Life and also contributed to the best-selling New Women's Devotional Bible. Lenya has co-authored seven Fresh Life Bible studies and is the sole author of two studies in the Fresh Life series: Live Reflectively and Live Tastefully. She and her husband, Skip, founded Calvary of Albuquerque where Lenya has served as Director of she Ministries since 1984, overseeing weekly Bible studies and yearly retreats.
Recent Posts
Thursday, May 09, 2013 |
Comments (0)
| Written by Maria Pardo
We have all sat and cried with close friends going through pain. We've wept with another as they faced grief, cried for the loss of loved ones, and been up into the wee hours of the night, praying for someone dealing with trials and troubles. I've soaked my own pillow in tears over a miscarriage, the death of a family member, saying long goodbyes, struggles with relationships, and the… read more...
Thursday, April 25, 2013 |
Comments (0)
| Written by Jaime Carrillo
In every great story, there is love -- and danger. What is the one way the villain can cause pain to his foe? Through the hero's beloved, of course. You are part of a much larger story, that goes back to the dawn of time. There is an enemy seeking to devour that which is most precious to the One who made all. We are His beloved. The enemy of our souls is the villain. Elohim, El Shaddai, El… read more...
Wednesday, April 24, 2013 |
Comments (1)
| Written by Janae Heitzig
God showed me how to "let go and let God" while watching one of my son Seth's favorite movies, Finding Nemo, about a young clownfish named Nemo who disappeared from home. His pessimistic father, Marlin, joined a happy-go-lucky blue-tang fish, Dory, to scour the sea in search of his lost son. And just like Jonah, our dynamic duo got sucked in by a whale. While feverishly struggling to stay… read more...